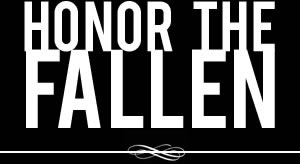 Honoring those who fought and died in Operation Enduring Freedom, Operation Iraqi Freedom and Operation New Dawn
Search Our Database
Army Sgt. Todd J. Robbins
Died April 3, 2003 Serving During Operation Iraqi Freedom
---
33, of Pentwater, Mich.; assigned to the C Battery, 3rd Battalion, 13th Field Artillery Regiment (Multiple Launch Rocket System), Fort Sill, Okla.; killed in action in Iraq.
---
Even if an investigation determines his death was the result of "friendly fire," Todd J. Robbins would never want anyone to blame fellow U.S. soldiers, his mother said.
"If my son were here, he'd say, 'Everyone, hold on. That was my Army buddy,' " said Anne Robbins of Pentwater, Mich.
She said her son understood that mistakes happen in war.
Robbins, 33, was one of three soldiers who died Thursday when their Bradley fighting vehicle was bombed. The Defense Department is investigating the possibility they were victims of friendly fire.
Robbins had served in the Navy during the 1991 Persian Gulf War. He joined the Army when he was 29.
"He lived, ate and slept the Army. He just loved it," said his father, Dale Robbins.
A 1988 graduate of Hart High School in Hart, Mich., Robbins also had a degree in criminal justice from West Shore Community College in nearby Scottville.
He was an avid sports fan, especially when it came to the University of Michigan's football team, and could quote game results "from all the little local teams on up to the pros," his mother said.
In her eyes, Robbins is a bigger hero than any sports star he idolized. "An ordinary human being can be a hero," she said.
Robbins is survived by his wife, Laura, and a 13-year-old son, Cruz, from his first marriage.
— USA Today and The Associated Press