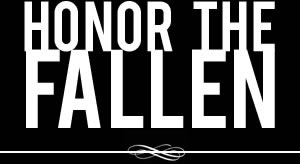 Honoring those who fought and died in Operation Enduring Freedom, Operation Iraqi Freedom and Operation New Dawn
Search Our Database
Army Sgt. Tommy L. Gray
Died August 3, 2004 Serving During Operation Iraqi Freedom
---
34, of Roswell, N.M.; assigned to the 215th Forward Support Battalion, 1st Cavalry Division, Fort Hood, Texas; killed Aug. 3 when he became caught between two motor pool vehicles in Taji, Iraq.
---
Soldier killed in Iraq loved family, country
Associated Press
ROSWELL, N.M. — Sgt. Tommy L. Gray loved fishing, comic books and life.
"He smiled all the time. He was such a bright person. He loved his God, his family and his country," his mother, Joyce Gray, said Wednesday.
The decorated soldier died Tuesday in Taji, Iraq, when he was caught between two vehicles in his unit's motor pool. The 34-year-old Roswell native was assigned to the 1st Cavalry Division's 215th Forward Support Battalion based at Fort Hood, Texas.
Base spokesman Cecil Green said Gray's death is under investigation.
Sen. Pete Domenici, R-N.M., said Gray's death is a reminder of the perils that come with serving the country.
"While his family faces some very hard and sad days ahead, I hope they will find some solace in the fact that Tommy Gray dedicated his life's work to protecting his nation and all the good things it stands for," Domenici said. "I salute him for his honorable service."
Gov. Bill Richardson issued an executive order for all flags in New Mexico to be flown at half-staff through Friday in honor of Gray.
"Sergeant Gray gave his life bravely serving his country in the war against terror," the governor said. "Our hearts and prayers go out to his family and friends, and to all New Mexicans who have lost loved ones in the war."
Gray's mother also shared her feelings on the war in light of her son's death.
"I hate war anyway, but if it has to happen, it has to happen," she said.
Gray also leaves behind his wife, Rene. His family is awaiting the return of his body before arranging services.
Gray, who entered the military in 1989 at the age of 18, had been assigned to Fort Hood since March 1999. His unit left for Iraq in late January or early February; Green did not have an exact date.
Gray was a decorated serviceman who had received the Army Good Conduct Medal, National Defense Service Medal, Korean Defense Service Medal, Army Service Ribbon, Overseas Service Ribbon and the Global War on Terrorism Service Medal, according to Fort Hood officials.
He is the fourth New Mexico soldier to die in Iraq.