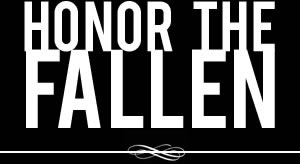 Honoring those who fought and died in Operation Enduring Freedom, Operation Iraqi Freedom and Operation New Dawn
Search Our Database
Army Sgt. Travis S. Cooper
Died July 16, 2005 Serving During Operation Iraqi Freedom
---
24, of Macon, Miss.; assigned to the 2nd Battalion, 114th Field Artillery Regiment, Mississippi Army National Guard, Starkville, Miss.; died on July 16, in Balad, Iraq, of wounds sustained the previous day when an improvised explosive device exploded near the vehicle he was searching in Baghdad.
---
Mississippi Guardsman killed in Iraq blast
By Holbrook Mohr
Associated Press
JACKSON, Miss. — A Mississippi Army National Guard soldier killed over the weekend by an improvised explosive device had always dreamed of serving his country and was recently presented the Army Achievement Award, his family said Sunday.
Sgt. Travis S. Cooper, 24, of Macon died Saturday from injuries he sustained the day before, according to Lt. Col. Tim Powell, a Guard spokesman.
"The world lost a very amazing young man," said Cooper's aunt, Levon Cooper of Dekalb. "Travis was the ambitious type, always trying to do more than the average man."
Cooper, a member of the 2nd Battalion, 114th Field Artillery Regiment headquartered in Starkville, was injured by a bomb that exploded near a vehicle he was searching.
His brother, 22-year-old Antwan Cooper, said the soldier was a dedicated man who loved the military lifestyle.
"I'm very proud of my brother for sacrificing his life for our country and our freedom," he said. "He was an ambitious person. He was the type person that wanted to make something of his life and he saw the military as a way to do that."
Antwan Cooper said his brother was once rejected by the Guard because of a tattoo on his neck. He said his bother worked at a grocery store to save $2,500 to have the tattoo removed.
"Then he left school a year early and took his GED and joined the Guard," Antwan Cooper said. "All he ever talked about was serving his country."
Antwan Cooper said his brother received the Army Achievement Award on April 8 for "extreme dedication of duty and professionalism" in over 50 missions as a rifleman and forward observer.
"He died as a hero and was doing something he loved to do," Antwan Cooper said.
Cooper was part of the 155th Brigade Combat Team, which is made up of nearly 3,500 Mississippi Guard soldiers and others from throughout the country.
The unit trained at Camp Shelby south of Hattiesburg and deployed to Iraq in January.
Antwan Cooper said his brother attended Noxubee High School in Macon and was happiest playing spades with his family and spending time with his fiancee.
He said members of his brother's unit have contacted the family and "are taking it hard."
"If you have a whole unit of people that work with you everyday and they take it hard like that, it shows you what kind of person he was," he said.
Cooper's death brings to 13 the number of soldiers in the unit who have died in Iraq.
"Our hearts and prayers go out to the Cooper family and friends," said Gov. Haley Barbour. "Marsha and I honor this brave man's service, and we deeply regret this incident."
"Another Mississippi soldier has paid the ultimate sacrifice for our freedoms," said Maj. Gen. Harold A. Cross, the adjutant general of Mississippi. "Sgt. Cooper is a true hero, and we all mourn his loss along with the Cooper family."
---
Fallen Mississippi soldier remembered as hero
MACON, Miss. — Eddie Tate says his son, a Mississippi Army National Guardsman killed this month in Iraq, was a hero in life and "he will always be a hero in our sight."
Tate's comments came as the family and friends of Sgt. Travis S. Cooper filled the grounds at Oddfellows Cemetery on Sunday to pay their respects.
"He's the kind of person that you would call your son or that you would want to call your son," Tate said. "He's a hero in all of our sight, and he will be remembered as a hero."
Cooper, 24, died at a Combat Support Hospital in Baghdad on July 16, one day after sustaining injuries from an improvised explosive device. He was a member of the 2nd Battalion, 114th Field Artillery Regiment headquartered in Starkville.
Cooper's death brought to 13 the number of soldiers in the unit who have died in Iraq.
The funeral at Miller's Chapel Missionary Baptist Church was standing room only, spilling out into the church's fellowship hall. Army officers, former high school classmates and friends all paid tribute to Cooper.
Maj. Gen. Harold A. Cross, Mississippi's adjutant general, presented Cooper posthumously with the Bronze Star, the Purple Heart and the Mississippi Medal of Valor.
"Today we have come to measure the price of freedom," Cross said. "Because he laid his life at the altar of freedom, this community is without one of its greatest sons. Travis' grave will not be big enough to hold his courage."
Cooper was eager to join the military, going so far as to save money to remove the tattoo from his neck that initially prevented him from joining. In September 2000, he joined the Army National Guard. He was deployed to Iraq in April of this year.
"He really wanted to serve his country. That was always one of the things that he always talked about in high school was wanting to serve his country," Tate said. "He did a great job. He was an honorable young man, very respectable."
Cooper's younger brother, Antwan, said he was proud of his brother.
"His legacy will be how he always reached out and touched other people. He had an impact in so many people's lives," Antwan Cooper said.
— Associated Press