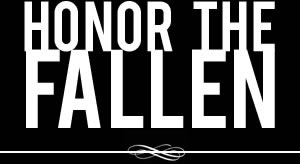 Honoring those who fought and died in Operation Enduring Freedom, Operation Iraqi Freedom and Operation New Dawn
Search Our Database
Army Sgt. Trevor A. Blumberg
Died September 14, 2003 Serving During Operation Iraqi Freedom
---
22, of Canton, Mich.; assigned to 1st Battalion, 504th Parachute Infantry Regiment, 82nd Airborne Division, Fort Bragg, N.C.; killed Sept. 14 in Fallujah when two improvised explosive devices struck his vehicle while he was on patrol.
---
Sgt. Trevor A. Blumberg always gave 100 percent in everything he did, whether it was playing football or hitting the books or serving his country.
"He never complained if you gave him an extra task," said Gary Brokas, his high school marketing teacher. "He would never, ever say 'It's somebody else's job,' or 'I'm busy.' "
Blumberg, 22, of Canton, Mich., was killed Sept. 14 by a roadside bomb in Fallujah, Iraq. He was a paratrooper stationed at Fort Bragg.
Blumberg was small for an offensive lineman on his high school football team, standing about 5-foot-7 and weighing about 165 pounds. Still, he worked harder than anyone else on the team, said Bob Cummings, the team's offensive coordinator. "He pushed other players on the field to do their best," Cummings said.
Blumberg was so well thought of by his fellow soldiers that his death broke their morale, said Staff Sgt. Kyle Foster. "He always smiled, always carried on," Foster said.
— Associated Press
---
N.C.-based paratrooper killed in Iraq
Associated Press
FORT BRAGG, N.C. — An 82nd Airborne paratrooper was killed and three others were wounded when a roadside bomb hit a convoy and destroyed their Humvee in the city of Fallujah, Iraq.
The victim was identified Sgt. Trevor A. Blumberg, 22, of Canton, Mich., said Master Sgt. Pamela Smith.
The soldiers killed and injured Sunday were with the 1st Battalion of the 504th Parachute Infantry Regiment. They had flown into Iraq just three days earlier.
Staff Sgt. Kyle Foster, 34, was commanding the vehicle from the right front seat. The Humvee was on the western edge of Fallujah, turning around in a gap in the four-lane highway's guardrails, when the bomb exploded about 8 a.m. Sunday. It blew off the right rear quarter of the Humvee and tossed it into the air at a 45-degree angle.
"All I can tell you was that it was real loud and it hurt like hell," Foster said later.
Fallujah has been boiling with anti-American sentiment since another unit — also fresh from Bragg — was in a firefight Friday in which eight Iraqi policemen were killed. The Jordanian hospital where that incident occurred is little more than a mile from where the convoy was attacked Sunday.
During funerals for the slain policemen Saturday, angry protesters of the Friendly Fire deaths fired weapons and called for violence against the U.S. occupation.
Many Fallujah residents are Sunni Muslims allied with Saddam Hussein. They have chafed at the occupation from the beginning.
U.S. forces were attacked there almost daily for two months after soldiers from another 82nd Airborne division unit in late April opened fire on protesters, killing 18 and injuring 78. The Americans said they were fired on first.
On Sunday, 2nd Lt. Eric Brown, 24, was 100 yards from Foster in another Humvee. He said Foster's vehicle disappeared in a cloud of dust and smoke 20 feet high, then slammed back to earth.
Foster jumped out and began pulling injured soldiers from the burning truck, and noticed bullets kicking up dirt near him, apparently fired by the guerrillas who had planted the bomb.
He was going back for the dead man when ammunition in the truck began exploding and he had to back away. He pulled the dead soldier out later.
"He was well-liked in the company and in the platoon," Foster said. "He always smiled, always carried on.
"I hate to put it this way, but there are soldiers that you can kill and it wouldn't affect the company. This time they picked the best one to kill to break morale."
Blumberg graduated in 1999 from Plymouth Salem High School, where he played on the varsity football team and managed the school store. He often went out of his way to help people, said Byron Richardson, his high school marketing teacher.
When a woman at the store bought too much merchandise to carry, "Trevor was right there to help — he carried the stuff to her car, then held the woman's car door open for her," Richardson told The Detroit News for a Tuesday story. "The perfect gentleman."
The woman came back later to tell Richardson how well Blumberg had treated her, he said.
"That's what kind of kid he was," he said. "He made it a joy to go to work every day."
— Associated Press