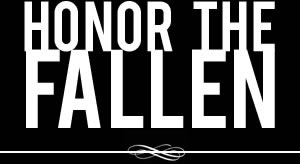 Honoring those who fought and died in Operation Enduring Freedom, Operation Iraqi Freedom and Operation New Dawn
Search Our Database
Army Sgt. Troy David Jenkins
Died April 24, 2003 Serving During Operation Iraqi Freedom
---
25, of Ridgecrest, Calif.; assigned to B Company, 3rd Battalion, 187th Infantry Regiment based in Fort Campbell, Ky.; died from wounds received as a result of an explosion April 19 while on a dismounted patrol with other soldiers in Iraq. He died from his injuries at the Landstuhl Regional Medical Center, Germany.
---
Troy Jenkins told his father he planned to get out of the military because he felt his luck was running out. Even so, he made a courageous, split-second decision April 19 that ended his life, but saved those of a 7-year-old girl and several soldiers in his 187th Infantry Regiment
Jenkins, 25, was critically wounded when an Iraqi child approached a group of soldiers with an unexploded cluster bomb. As the bomb went off, Jenkins threw himself over it.
He was transported to Landstuhl Regional Medical Center in Germany and died Thursday.
"The boys in his outfit called me and said he deserves the (Medal of Honor)," said his father, Jack Jenkins of Turkey Creek, La. He said one soldier from his son's outfit explained Troy's actions this way: "If you were standing in a store and there was a guy in there with a hand grenade, which way would you run? Troy ran forward, to save that little girl and to save his buddies."
Jenkins grew up in Evergreen, Ala., the youngest of three children of divorced parents, raised by their father. "He loved music. He loved to roam the woods. And he loved to go fishing," his father said. "He was the kind of kid, if he had a problem, he'd take his radio out to the woods and try to think it out. He never got in any trouble, and he never lied to me."
When he graduated from high school in 1995, Jenkins had already joined the Marines. He later joined the Army.
Jenkins, who served in Afghanistan, was planning to leave the service in July and wanted to join the California Highway Patrol. He didn't want to leave his wife and two children, ages 4 and 2, alone again. "I think he had a premonition," his father said.
His wife, Amanda Jenkins, said the circumstances of his death were not surprising. "He didn't have a selfish bone in his body. He was always thinking of other people first."
— USA Today, Associated Press