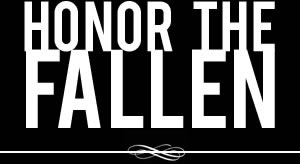 Honoring those who fought and died in Operation Enduring Freedom, Operation Iraqi Freedom and Operation New Dawn
Search Our Database
Army Sgt. Yihjyh L. Chen
Died April 4, 2004 Serving During Operation Iraqi Freedom
---
31, of Saipan, Marianas Protectorate; assigned to the 2nd Battalion, 5th Cavalry Regiment, 1st Cavalry Division, Fort Hood, Texas; killed April 4 when his unit was attacked with rocket-propelled grenades and small-arms fire in Baghdad.
---
Soldier's death inspires Saipan youth to enter military
Associated Press
SAIPAN, Northern Mariana Islands — A Saipan soldier's death in Iraq has inspired interest in joining the military among local high school students in this U.S. commonwealth, an official said.
The death of Army Sgt. Yihjyh "Eddie" Chen, a former Saipan police officer, has reinvigorated a sense of patriotism among local residents, said Public Safety Commissioner Edward Camacho.
The 31-year-old infantryman was killed April 4 when his unit was attacked in Baghdad. He was assigned to Fort Hood, Texas.
Camacho, who was Chen's instructor at the Commonwealth of the Northern Mariana Islands Police Academy, said more students have indicated their desire to serve their nation.
"It's a very good cause," said Camacho, who still teaches at the academy.
Chen was originally from Taiwan before he and his parents migrated to Saipan. He graduated from Marianas High School and graduated salutatorian from the 13th Police Academy Cycle in 1996.
"He was one of my best students," said Camacho.
Nathan Techur, Miles King and Jan Reyes, all 15 and JROTC cadets at Marianas High, said they want to become soldiers. Each youth said he has family members who are either in the Air Force, the Navy or the Army.
Chen's death has not discouraged them from entering the military in the future, they said.
"I want to protect my family," said Techur.
"I want to protect the nation. ... It's worth it," said Reyes.
King's uncle, Dr. Kenneth Crisostomo, is serving as a medic in Afghanistan and regularly writes to his nephew about the wounded soldiers they treat.
King said he, too, wants to serve as a soldier.
"By the way I read and heard it, it sounds like a good cause," he said.
Camacho said the commonwealth's police force planned to hold sports events in honor of Chen.
"What we're trying to do is to give him (and those) still in Iraq some recognition," he said.
Chen's parents now live on Guam, but officials say they cannot join the tribute for their son on Saipan because Camachos' department has no budget for their travel expenses.