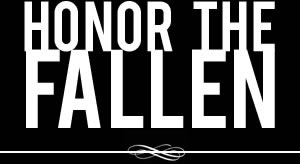 Honoring those who fought and died in Operation Enduring Freedom, Operation Iraqi Freedom and Operation New Dawn
Search Our Database
Army Sgt. Zainah C. Creamer
Died January 12, 2011 Serving During Operation Enduring Freedom
---
28, of Texarkana, Ark.; assigned to 212th Military Police Detachment, Headquarters Battalion, Fort Belvoir, Va.; died Jan. 12, in Kandahar province, Afghanistan, of wounds suffered when insurgents attacked her unit with an improvised explosive device.
* * * * *
Dog handler killed in Afghanistan remembered
The Associated Press
TEXARKANA, Ark. — A 28-year-old Arkansas soldier killed in Afghanistan has been remembered as someone who cared about others and gave her lift to protect her country.
A memorial service was held Saturday for Sgt. Zainah Caye Creamer, who died Jan. 12 in the Kandahar province of Afghanistan when her unit was attacked with homemade bombs. She was a dog handler with the 212th Military Police Detachment at Fort Belvoir, Va.
"When I said goodbye to Caye late last year, I never thought I would be saying goodbye forever," her friend Cameron Paige Young said during the service, according to the Texarkana Gazette. "Just after the new year started, she wrote to me and wanted me to send her some things she needed. Then I read her last words, 'Miss you. Love, Caye.'
"After I heard what happened to her a few days later, I kept telling myself that this can't be real."
Army Spc. Christopher M. Hines, who was in Creamer's unit, said she was good at reading people and seemed to know what he would say before he even spoke.
Creamer said he trained Hines to be a military police officer. They conducted security searches at Fort Belvoir before she left the United States. The two last spoke two days before she was killed.
"I told her I had to get back to work, and she said, 'OK. Happy searching.' If there's one thing I can search for now, it would be something to make me smile so I can forget why I'm sad," Hines said.
The Rev. John C. Arnold said Creamer had a worldwide impact on people because of her military deployment.
"You have heard it said that the sun never sets on the British Empire." Arnold said. "The sun never set on Caye's friends because she had them around the world.
"Twenty-eight years of living may seem short to us, but if you live a life in the fullness of what God made you to be, that's a lifetime."
Creamer is scheduled to be buried following a memorial service in the Philippines, where her mother and stepfather live.
 
---
Texarkana to dedicate bridge for 2 fallen soldiers

The Associated Press

TEXARKANA, Ark. — The Arkansas State Highway and Transportation Department has granted Miller County permission to designate a bridge in honor of two soldiers killed in Afghanistan.

Officials hope to designate the North State Line Avenue bridge across Interstate 30 as the Kyle Brandon Stout/Zainah Creamer Memorial Bridge. A sign has already been placed on the Texas side of the bridge.

The Texarkana Gazette reports that the bridge straddling the state line will honor one fallen soldier from Arkansas and one from Texas.

Creamer graduated from Arkansas High School in Texarkana and was killed in January 2011 in Afghanistan, where she worked as a dog handler with the 212th Military Police Detachment. She was 28.

Stout was a native of Wake Village, Texas, and died in July 2010 while serving near Kandahar.