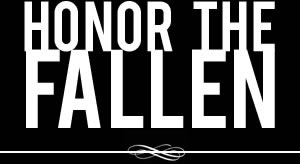 Honoring those who fought and died in Operation Enduring Freedom, Operation Iraqi Freedom and Operation New Dawn
Search Our Database
Army Spc. Agustin Gutierrez
Died March 29, 2007 Serving During Operation Enduring Freedom
---
19, of San Jacinto, Calif., died March 29 in North Kabul, Afghanistan, of injuries suffered during a non-combat-related vehicle accident March 28 in North Kabul. Also killed was Sgt. Edmund W. McDonald.
---
Southern California soldier dies in Afghanistan accident
The Associated Press
SAN JACINTO, Calif. — Agustin Gutierrez's family didn't know the Army specialist had planned to propose to his girlfriend of just nine months.
He brought Rebecca Collado, whom he met at a movie theater near Ft. Bragg, home for Christmas but didn't tell anyone about his plans before shipping off to Afghanistan.
"I guess he was going to surprise us, like he always did," said his sister, Cecilia Mendoza. "When he came home on leave, he'd only call one brother and tell him not to tell the rest of the family so he could surprise us."
Gutierrez's last surprise, however, was a tragic one. The 19-year-old mechanic died March 29 from injuries suffered a day earlier when the vehicle he was traveling in overturned near Kabul. He had been assigned to the 782nd Brigade Support Battalion, 4th Brigade Combat Team, and had volunteered to be a gunner in a convoy that day.
Gutierrez's family thought it was out of character when he joined the Army shortly after graduating from San Jacinto High School in 2005. He had been so close to his twin brother, Jose, and their two-years-younger nephew, Elvis Mendoza, that the rest of the family referred to them as the Three Musketeers. They never imagined Gutierrez would chose to separate from them.
But Gutierrez told his sister that the Army would provide good educational opportunities and give him a chance to travel to new places. He had planned to come home in June to join Jose for their 20th birthday.
Collado attended his funeral.
"I miss you, baby," she wrote on an online memorial. "You were and are and will always be my only love."
In addition to his sister and twin, Gutierrez is survived by his parents Francisco and Elvira Gutierrez; and four older brothers, Alberto, Ricardo, Rogelio and Ruperto.