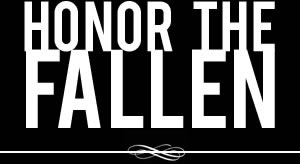 Honoring those who fought and died in Operation Enduring Freedom, Operation Iraqi Freedom and Operation New Dawn
Search Our Database
Army Spc. Alyssa R. Peterson
Died September 15, 2003 Serving During Operation Iraqi Freedom
---
27, of Flagstaff, Ariz.; assigned C Company, 311th Military intelligence Battalion, 101st Airborne Division (Air Assault); died Sept. 15 near Tel Afar, Iraq, from a non-combat weapons discharge.
---
Flagstaff soldier remembered as quiet, bright
Associated Press
PHOENIX — A soldier from Flagstaff who died in Iraq was remembered by friends as quiet and bright, with a gift for learning foreign languages.
Army Spc. Alyssa R. Peterson, 27, died Sept. 15 from what was described as a "non-combat weapons discharge," said Martha Rudd, an Army spokeswoman. The fatality occurred near the northwestern Iraqi town of Tel Afar, about 50 miles southwest of the Turkish border.
Rudd and other Army officials said that a number of possible scenarios were being considered, including Peterson's own weapon discharging, the weapon of another soldier discharging or the accidental shooting of Peterson by an Iraqi civilian.
But two days after her death, friends remembered Peterson as a gifted woman who was fluent in Dutch before she went on a Church of Jesus Christ of Latter-day Saints mission to the Netherlands and who cruised through Arabic courses at the military's Defense Language Institute after enlisting in July 2001.
Peterson, who had been stationed at Fort Campbell, Ky., before deploying to Iraq, had been conducting interrogations and translating enemy documents in Iraq.
Throughout the day Wednesday, a steady stream of visitors brought flowers and food to the home of Peterson's parents in southwest Flagstaff.
The family declined media interview requests.
But in a statement read by Mormon Bishop Kevin Stephens, the family said, "We are deeply saddened to learn of the passing of our daughter and sister while performing an important work for all Americans."
Peterson graduated from Northern Arizona University in May 2001 with a bachelor's degree in psychology.
During her time there, Peterson also attended the Flagstaff Institute of Religion, a theological training center for members of the Mormon faith.
"She was a quiet, very intelligent woman who asked a lot of good questions about life and religion," said Terry Leisek, one of Peterson's instructors at the institute.
"She was a very, very good lady who will be missed by a large number of friends."