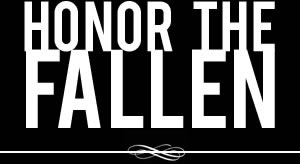 Honoring those who fought and died in Operation Enduring Freedom, Operation Iraqi Freedom and Operation New Dawn
Search Our Database
Army Spc. Andrew F. Chris
Died June 25, 2003 Serving During Operation Iraqi Freedom
---
25, of San Diego; assigned to Company B, 3rd Battalion, 75th Ranger Regiment, Fort Benning, Ga.; killed June 25 in Iraq. Chris was fatally wounded in combat operations in hostile enemy territory.
---
Army Ranger Andrew Chris called his brother on June 22 to let him know he was headed overseas.
"He said, 'This is the last time I'm going to call you from the States,' " Josh Chris recalled.
Andrew Chris died just a few days later. The Florence, Ala., native was killed along with another Ranger on June 25 when a vehicle packed with explosives on the side of a Baghdad road detonated.
"He went through some of the most rigorous training in the world just to be a Ranger," Josh Chris said. "But he loved it. He'd go on a 20-mile hike with a 60-pound pack and call me that night and be in a great mood."
Chris, who lived in San Diego, followed a long line of relatives into the military. Both of his grandfathers served in World War II, his father served in the Army, his uncle in Special Forces and his brother Derek in the Navy. Josh Chris said knowing that his brother died doing what he loved has made it easier to accept.
"He was spiritually and emotionally ready," Chris said.