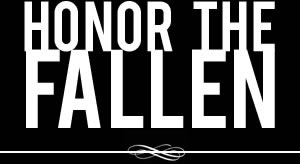 Honoring those who fought and died in Operation Enduring Freedom, Operation Iraqi Freedom and Operation New Dawn
Search Our Database
Army Spc. Anthony J. Dixon
Died August 1, 2004 Serving During Operation Iraqi Freedom
---
20, of Lindenwold, N.J.; assigned to the 1st Squadron, 4th Cavalry Regiment, 1st Infantry Division, Schweinfurt, Germany; killed Aug. 1 when an improvised explosive device exploded near his guard post in Samarra, Iraq.
* * * * *
N.J. soldier killed in Iraq
Associated Press
LINDENWOLD, N.J. — A southern New Jersey soldier whose best Army buddy was killed in March by a roadside bomb in Iraq died in a similar attack over the weekend.
Spc. Anthony J. Dixon, 20, of Lindenwold, was killed Sunday by a bomb that exploded near his guard post in Samarra. He had enlisted at the same time as his longtime friend, Adam Froehlich, 21, of Pine Hill. Froehlich, who was serving in a different unit in Iraq, was killed in March.
Dixon's family said he and Froehlich met when they were in junior high school and remained close.
"Isn't that ironic?" said Dixon's brother, Alexander Dixon Jr.
Dixon, whose parents are both ordained ministers, was described by family members as a high-spirited young man with a passion for fast cars. He had been in Iraq since February.
"He died doing what he wanted to do and where he wanted to be," said his sister, Celesta Silvera.
Dixon joined the Army after graduating from Overbrook High School in 2002, hoping to raise money for college, learn new skills and fight for his country. Family members said he hoped to become a police officer or Secret Service agent when he left the service.
Dixon was a cavalry scout, assigned to the 1st Squadron, 4th Cavalry, 1st Infantry Division. He had previously served in Germany, and was engaged to be married to a woman living there, family members said.
They said he was last home at Christmas and was looking forward to the mission in Iraq because it was a caused he believed in.
The daily e-mail and instant messages he sent home showed he was conflicted after Froehlich died, but his spirits were better recently, his brother said.