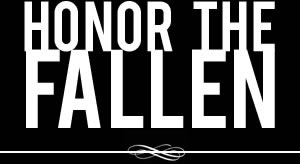 Honoring those who fought and died in Operation Enduring Freedom, Operation Iraqi Freedom and Operation New Dawn
Search Our Database
Army Spc. Antoine J. McKinzie
Died March 21, 2006 Serving During Operation Iraqi Freedom
---
25, of Indianapolis; assigned to the 4th Battalion, 27th Field Artillery Regiment, 1st Armored Division, Baumholder, Germany; killed March 21 when his Humvee came under enemy small arms fire during combat operations in Baghdad.
---
Indiana soldier inspired family
INDIANAPOLIS — Gunfire from a sniper killed an Indiana soldier while he was manning the machine gun on a Humvee during a patrol in Baghdad, his family said.
Army Spc. Antoine J. McKinzie, 25, died Tuesday during his second tour of duty in Iraq, and the military notified his family later that day.
McKinzie, a 2000 graduate of Indianapolis Pike High School, was proud of serving in the military, said his stepfather, Dwight Adams.
"He's my inspiration, really," Adams said. "I mean, I don't know anyone who is more courageous than the men who are over there."
McKinzie was last home at Christmas and had spoken to his family as recently as Wednesday.
"I keep thinking of all these flashbacks when he was a little boy," Adams said. "He's always in our heart and I'm happy he became the man he wanted to be. I'm proud of him for that."
His sister, Olivia Adams, said she had learned from him "to do whatever you set your mind to and to never give up."
"He's my oldest brother, so I just really look up to him," she said.
McKinzie, a member of the 4th Infantry Division, is the 55th member of the military from Indiana to have died after being sent to the Middle East since the buildup for the invasion of Iraq began in 2003.
— Associated Press
---
Soldier with Iowa ties had a sense of purpose in Iraq
DES MOINES, Iowa — Antoine McKinzie lived in Indianapolis, but his mother and Des Moines-based relatives still remember him as an Iowan — one who once took a picture on the farm, sitting on a bale of hay.
McKinzie, 25, died March 21 while conducting a combat security patrol in Baghdad. He became the 39th Iowan to die in Iraq or Afghanistan since the war began in March 2003.
His mother, Zyvonne Adams, of Indianapolis, said she worried when he enlisted.
"It was after 9/11," she said. "He really enjoyed it. He really took to the Army. He thought he was really helping the people in Iraq. I think he had a sense of purpose."
McKinzie was on his second tour of duty in Iraq. The oldest of three siblings, he lived in Des Moines only until he was about 5, but had maintained ties in Iowa. His paternal grandmother lives in Des Moines, and he also has aunts, uncles, cousins and family friends here.
His parents met in Des Moines, though, and his mother used to work downtown at the YWCA. Eventually the family moved to Rhode Island, Connecticut and then Indiana.
McKinzie graduated from ITT Technical Institute and was an aspiring artist. He loved wrestling, football and the New England Patriots.
The last time he saw his family was in October. The trip included celebrations of both Thanksgiving and Christmas.
McKinzie last spoke with his parents the week before he died.
"Everything was fine; he was safe; he said not to worry. He just had his birthday," his mother said. "To have the military come to your home and give you that news was just devastating."
— Associated Press / Information from: The Des Moines Register