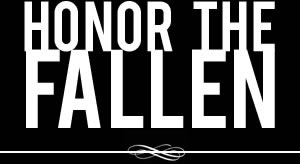 Honoring those who fought and died in Operation Enduring Freedom, Operation Iraqi Freedom and Operation New Dawn
Search Our Database
Army Cpl. Antonio C. Burnside
Died April 6, 2012 Serving During Operation Enduring Freedom
---
31, of Great Falls, Mont.; assigned to 1st Brigade Special Troops Battalion, 1st Brigade Combat Team, 82nd Airborne Division, Fort Bragg, N.C.; died Apr. 6 in Mushaki, Afghanistan, of wounds caused by small-arms fire.


---

Blackfleet Nation pays tribute to fallen soldier

By Kristen Cates
Great Falls (Mont.) Tribune

In addition to close family and friends, the Blackfeet Nation is mourning the loss of one of its "warriors" in the wake of Army Cpl. Antonio C. Burnside's death in Afghanistan on April 6.

Burnside (Many Hides, his Blackfeet family name), was killed when insurgents attacked his unit with small-arms fire in the Ghazni province of Afghanistan.

The 31-year-old, originally from Great Falls, Mont., leaves behind his wife, four children, parents and siblings, as well as a grieving Blackfeet Nation.

Tribal officials said that Burnside's parents were on their way to Dover Air Force Base, Del., to retrieve his body and bring him home to the Blackfeet Reservation for services and burial.

"All Blackfeet hearts are broken today as we learn we must bury one of our warriors whose life was tragically cut short on the far side of the world," said Blackfeet Chairman T. J. Show. "We are reminded how inadequate our words are when a warrior has made the ultimate sacrifice. Tony represents the best among us and our thoughts and prayers are with the family as they struggle to deal with the shock of this terrible loss."

Tribe officials say that from an early age Burnside was active in Blackfeet tribal life, was a traditional dancer and grass dancer, and participated in Blackfeet traditional ceremonies. He sang with the Gray Horse Singers and studied Cree in school.

Burnside is the second Blackfeet warrior killed in the current conflict. According to the tribe, retired Army Master Sgt. William F. "Chief" Carlson was killed in the Konar province, Afghanistan, in 2003, shortly after leaving his Fort Bragg unit to work for the CIA.

"For 10,000 years, the Blackfeet have reserved our highest honors for warriors killed defending our homeland," said Henry Butterfly, a tribal councilman and a Navy veteran. "As Spc. Burnside makes his final journey home, we await his arrival and reflect on the great pride he has brought the Blackfeet Nation. He served with pride, dignity, and integrity and we thank him for his service."

Burnside (Many Hides) is survived by his father Bob Burnside, mother Annie Burnside (Many Hides), spouse Christine Burnside, daughters Ariana, Hartlynn, Angel and son Tony Jr., sister Ramona and brother Milo, and grandparents David Chippewa Jr. and Marilyn Many Hides.

He was assigned to the 1st Brigade Special Troops Battalion, 1st Brigade Combat Team, 82nd Airborne Division, based in Fort Bragg, N.C.