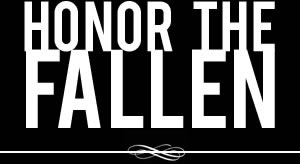 Honoring those who fought and died in Operation Enduring Freedom, Operation Iraqi Freedom and Operation New Dawn
Search Our Database
Army Spc. Armando A. De La Paz
Died November 13, 2008 Serving During Operation Iraqi Freedom
---
21, of Riverside, Calif.; assigned to the 3rd Battalion, 29th Field Artillery Regiment, 3rd Brigade Combat Team, 4th Infantry Division, Fort Carson, Colo.; died Nov. 13 in Baghdad, of injuries sustained during a vehicle rollover.
---
Fallen soldier remembered as 'gentle, intelligent kid'
The Associated Press
High school teacher Scott Godwin said former student Armando A. De La Paz stood out because he was a voracious reader of literature.
"The Color Purple" by Alice Walker, "Rain of Gold" by Victor Villasenor, "Native Son" by Richard Wright and "Kaffir Boy" by Mark Mathabane were some of the books he read at Arlington.
"I pictured him being a college English professor," Godwin said.
De La Paz, 21, of Riverside, Calif., died Nov. 13 in Baghdad during a vehicle roll-over. He was a 2005 high school graduate and was assigned to Fort Carson.
De La Paz was on his second deployment to Iraq. He served there from December 2005 to October 2006 and returned to Iraq in December 2007.
Godwin said De La Paz didn't like to talk about the books in class because he feared it would look like he was trying to show up the other students, so he would talk to her about the books privately.
In 16 years as a teacher, "I've never met anybody that concerned about how other people might feel," Godwin said. "He was just the most gentle, intelligent kid."
He is survived by his parents, Armando and Elizabeth.