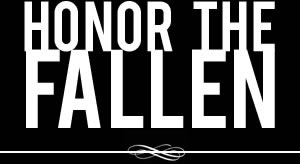 Honoring those who fought and died in Operation Enduring Freedom, Operation Iraqi Freedom and Operation New Dawn
Search Our Database
Army Spc. Armando Hernandez
Died August 1, 2004 Serving During Operation Iraqi Freedom
---
22, of Hesperia, Calif.; assigned to the 1st Squadron, 4th Cavalry Regiment, 1st Infantry Division, Schweinfurt, Germany; killed Aug. 1 when an improvised explosive device exploded near his guard post in Samarra, Iraq.
* * * * *
California family mourns soldier killed in Iraq
Associated Press
HESPERIA, Calif. — Spc. Armando Hernandez often wrote to his family about the dangers he faced in Iraq.
On Sunday, the 22-year-old soldier was killed when a bomb went off near his guard post in Samarra.
Relatives said Hernandez would send e-mails every few days to his mother and sisters, describing Iraq as harsh and hot.
"He said it was dangerous where he was, that we would have never been able to believe what he has seen," said his sister, Delia Nava.
Hernandez was assigned to a mortar platoon in the 1st Squadron, 4th Cavalry, 1st Infantry Division. He was to have been promoted to sergeant, which will be noted at his funeral, Nava said.
A candlelight service was planned Wednesday night at the city flag pole in Hesperia, a Mojave Desert town about 70 miles northeast of Los Angeles, where Hernandez grew up.
An only son, Hernandez helped care for his mother, Martha, and sisters Delia and Raquel, as well as his nieces Destiny and Divine.
"My mom said he was the best son that a mother could ever ask for," Delia Nava said.
"He was basically like our only man, like the man of the family," she said.
Hernandez graduated from Hesperia High School in 2000. He took a year off, worked in Ontario and enrolled at Victor Valley Community College but changed his mind and joined the Army in 2002.
He was sent to Germany and then to Iraq in February.
Family members sent him car magazines and were fixing up his 1993 Mazda MX6.
"I'm also very, very proud of my brother," Delia Nava said. "He was a very good person."