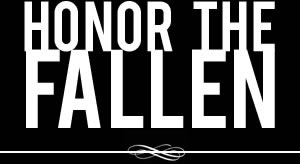 Honoring those who fought and died in Operation Enduring Freedom, Operation Iraqi Freedom and Operation New Dawn
Search Our Database
Army Spc. Bernard L. Ceo
Died October 14, 2005 Serving During Operation Iraqi Freedom
---
23, of Baltimore; assigned to the 243rd Engineer Company, Maryland Army National Guard, Baltimore; killed Oct. 14 when he was conducting convoy operations and an 18-wheel tractor trailer accidentally struck the rear of his Humvee, starting a fire and causing ammunition to detonate in Taji, Iraq. Also killed were Sgt. Brian R. Conner and Spc. Samuel M. Boswell.
---
Fallen Baltimore soldiers remembered by loved ones
By Michael J. Feeney
The Associated Press
BALTIMORE — He was a third-generation soldier who had only been in Iraq since July. Cpl. Bernard L. Ceo, 23, of Baltimore, was one of three soldiers from Maryland were killed in an accident in Iraq on Oct. 14.
"He felt it was his duty to go," said Albert Ceo, Bernard's uncle, who said a strong family history of soldiers led his nephew to entering the Army National Guard. "He always said somebody has to go in to protect this country."
Bernard's grandfather, father and some uncles have served in wars dating back to World War II, Albert Ceo said.
His grandmother, Isolene Ceo, described him as "just a regular fellow," who loved to help people, especially children. He also served as a mentor for troubled kids at a youth institute, she said.
"He would probably just like to be remembered as someone who loved this country," said Albert Ceo. "I still can't believe it."
Spc. Samuel M. Boswell, 20, of Elkridge, and Sgt. Brian R. Conner, 36, of Gwynn Oak were also killed in the convoy in Al Taji, Iraq, when an 18-wheel tractor-trailer accidentally struck the rear of their Humvee, starting a fire and causing ammunition to detonate.
The three soldiers were the first members of the Maryland National Guard killed in the line of duty overseas since World War II.
The soldiers were members of the Army National Guard's 243rd Engineer Company in Baltimore, military officials said Sunday.
Boswell's brother, Mike, who was serving as a civilian contractor working security with a military unit in Baghdad, was just six miles away from where the accident occurred.
"I actually heard about the accident that same day, but I didn't know it was my brother until later," said Mike Boswell, who just returned to Baltimore on Sunday. "I was stunned."
Mike Boswell said his brother, who had only been in Iraq for one month, enjoyed music, camping and spending time with their close-knit family.
"He was happy to be there," he said. "He always liked being able to help people."
Conner joined the Baltimore Fire Department in 1993 and was a lieutenant, department spokesman Kevin Cartwright said.
Through Cartwright, Conner's sister, who did not want to speak publicly or give her name, said Conner was born and raised in Baltimore, where he attended city schools and later got a GED. She said he enlisted in the Army in September 1986 and was on his second tour in Iraq.
He is survived by three daughters ages 10, 15 and 21, and a 3-month-old grandson.
"He was a cool guy, an upbeat person and outgoing," Cartwright said. "He liked to kid and joke but when it came to being serious about his job, he got down to business."
Conner had been a Guard member for more than 16 years and had served in Bosnia. Boswell joined the Guard in June 2003, and Ceo joined in December 2001.
Ceo was a full-time technician with the Guard and a member of the Honor Guard, which represents the Guard at official ceremonies.
The incident remains under investigation.