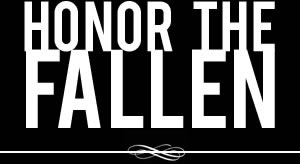 Honoring those who fought and died in Operation Enduring Freedom, Operation Iraqi Freedom and Operation New Dawn
Search Our Database
Army Spc. Blain M. Ebert
Died November 22, 2004 Serving During Operation Iraqi Freedom
---
22, of Washtucna, Wash.; assigned to the 4th Battalion, 5th Air Defense Artillery Regiment, 1st Cavalry Division, Fort Hood, Texas; killed Nov. 22 when enemy forces engaged his unit with small-arms fire in Baghdad.
---
Town rocked by death of soldier in Iraq
Associated Press
WASHTUCNA, Wash. — Weeks after arriving in Iraq in March, Spc. Blain Matthew Ebert asked people in his hometown to send clothes and shoes for Iraqi children.
Residents of this dusty hamlet about halfway between the Tri-Cities and Spokane responded with box after box of clothing, candy and other goods.
On Monday, Ebert, 22, a tank commander in the 4th Battalion, 5th Air Defense Artillery Regiment, 1st Cavalry Division, based in Fort Hood, Texas, was killed at a roadblock near Baghdad.
"He spent every moment over there worrying about those people," his father, Michael Ebert, said Tuesday. "In his eyes, love and the future of Iraq were going to come through the Iraqi children."
Ebert popped his head out of his tank's command hatch and "a sniper got him," his father said. "It was instant death with one shot. I'm grateful he didn't suffer."
Born and reared on the family's wheat farm, Ebert loved farming, deer hunting, snowmobiling and football, but enlisted before he graduated in 2001 from the local high school.
He married the cousin of a friend's wife in May 2003 and signed up last month for another five years of Army service.
Ebert was injured last month when a car bomb exploded near his tank but, after a couple of weeks of desk work while nursing a bruised eardrum and sore back, asked "to be sent back out there" on combat duty, his father said.
By Tuesday, well-wishers from Washtucna, Ritzville, Lind and La Crosse had erected a large makeshift memorial in a municipal park that Ebert's older brother established years ago as an Eagle Scout project, the father said.
Two boys lined Main Street with the town's American flags, usually reserved for Fourth of July celebrations, he added.
"That's just the way small communities are," he said. "One hurts, everybody hurts."