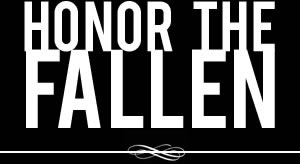 Honoring those who fought and died in Operation Enduring Freedom, Operation Iraqi Freedom and Operation New Dawn
Search Our Database
Army Spc. Bradley D. Rappuhn
Died August 8, 2010 Serving During Operation Enduring Freedom
---
24, of Grand Ledge, Mich.; assigned to 3rd Battalion, 75th Ranger Regiment, Fort Benning, Ga.; died Aug. 8 in Kandahar, Afghanistan, of wounds sustained when insurgents attacked his unit with an improvised explosive device. Also killed was Army Sgt. Andrew C. Nicol.
---
Was due home in July, but had tour extended 45 days
By Christine Rook
Lansing (Mich.) State Journal
GRAND LEDGE, Mich. — Eaton County lost a son in combat.
Spc. Bradley David Rappuhn, 24, died Aug. 8 after an attack by insurgents in Afghanistan, according to the Defense Department. This was his first deployment.
Rappuhn, an Army Ranger, was serving in Kandahar province when his unit was attacked with an improvised explosive device.
He and another solider were treated immediately by unit medical personnel and evacuated to the nearest treatment facility, where they died, according to a military statement. Rappuhn's family traveled to Dover Air Force Base, Del., on Monday to be present when Rappuhn's remains were expected to be returned.
"He was supposed to come home in the end of July," said his mother, Roxanne Rappuhn, 53, of Grand Ledge. "But they tacked 45 more days on."
Her son already had been wounded this year and still carried around shrapnel from that Memorial Day attack — shrapnel that doctors apparently thought couldn't be removed, Roxanne Rappuhn said.
But he was easygoing, she said.
"If he were here right now, he'd be telling me to suck it up," she said.
Rappuhn's family knew nothing of what he did or where he went in his job other than he was serving in Afghanistan with the elite 3rd Battalion, 75th Ranger Regiment, out of Fort Benning, Ga.
Col. Michael Kurilla, commander of the 75th Ranger Regiment, said Rappuhn was fighting in one of the most heavily defended areas in Afghanistan and that he helped in the destruction of a complex bunker system that included heavy machine guns and mortar systems and resulted in the deaths of seven Taliban fighters.
He called Rappuhn a hero.
A team player
Rappuhn graduated from Grand Ledge High School in 2004 and was remembered for participating on the bowling team and being a team player.
Former coach Tom Braun recalled a tournament in which players were being subbed in and out for the benefit of the team.
"He took his turn to sit out, and when it was his turn, he bowled great," Braun said. "He picked it up and got us into the finals."
Rappuhn's cousin, 26-year-old Dan Hammond of Greenville, recalled all the times the cousins got together.
"I just remember the times he used to come up to my house and go tubing," Hammond said.
Decorated soldier
Longtime school friend Brandon Nichols, 24, of Lake Odessa remembered Rappuhn as determined — that he would practice something until he was the best at it.
BMX bikes, fishing, motorcycles and his black Lab named Bill were the things that friends and family recalled Rappuhn enjoying.
"He was a true friend," Nichols said. "If he said he was going to be there, he'd be there."
Rappuhn enlisted in the Army in January 2009 and served as an anti-armor specialist.
He earned the Combat Infantryman Badge and the Parachutist Badge. He also was awarded the Army Achievement Medal, National Defense Service Medal, Afghanistan Campaign Medal with Combat Star, Global War on Terrorism Service Medal and Army Service Ribbon.
Services pending
He was posthumously awarded the Bronze Star Medal, Meritorious Service Medal and Purple Heart.
He is survived by his mother and by his father, Cary Rappuhn, of Potterville, and brother, Brent Rappuhn, of Grand Ledge.
"I'm absolutely proud," Roxanne Rappuhn said of her son's service. "He knew what could ultimately happen to him and it didn't matter to him."
---
Army Spc. Bradley D. Rappuhn
The Associated Press
Many adjectives described Bradley "Brad" Rappuhn, but friends say "halfhearted" was never one of them, whether it was in his leisure time — paintball, disc golf and drumming were some of his favorites — or in his work as an Army Ranger.
"I liked to call him B-Rad," his squad leader, Staff Sgt. Michael Wagner, said. "He was the only guy you would see at the gym or at work on his off time."
The 24-year-old from Grand Ledge, Mich., died Aug. 8 in Kandahar, Afghanistan, after his unit was attacked with an improvised explosive device. He graduated in 2004 from Grand Ledge High School, where he was on the bowling team, and enlisted in the Army last year. He was assigned to Fort Benning.
Friends said he wasn't a complainer, even when he had to repeat grueling training exercises or when he was hit by shrapnel in a grenade blast.
He would have disliked all the fuss involved in his memorials and funeral, they said. His preferred activities were more laid-back: fishing, camping, riding his Harley, playing practical jokes and being with his beloved black Labrador retriever, Bill.
Survivors include his parents and three siblings.