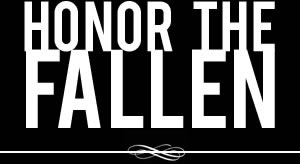 Honoring those who fought and died in Operation Enduring Freedom, Operation Iraqi Freedom and Operation New Dawn
Search Our Database
Army Spc. Brandon M. Read
Died September 6, 2004 Serving During Operation Iraqi Freedom
---
21, of Greeneville, Tenn.; assigned to the 125th Transportation Company, Lexington, Ky.; killed Sept. 6 when his convoy came under attack by enemy forces using an improvised explosive device in Qayyarah West, Iraq.
---
Tennessee reservist killed in Iraq explosion
Associated Press
GREENEVILLE, Tenn. — Spc. Brandon Michael Read, a member of the Army Reserve, was killed by a roadside bomb in Iraq earlier this week, an Army official said.
Read's death was a result of enemy action, Capt. David Campbell, commander of the U.S. Army Reserve's 639 Transportation Company in Kingsport, said Thursday.
Read, 21, had once been assigned to the Kingsport unit along with his father, Michael Read, but was currently with 125th Transportation Company based in Lexington, Ky.
Read, a 2001 graduate of Greeneville High School, is the son of Michael and Keli Read, neither of whom could be reached Thursday.
He also is survived by a younger brother, Jaymon Read, who graduated from Greeneville High School in 2003, principal Jerry Ayers said.
Ayers said a moment of silence was observed at the high school Wednesday.
Ayers remembered the young man as a "quiet student with a ready smile" who helped launch the high school's Web site.
Greeneville Mayor Darrell Bryan urged residents to lower their flags to half-staff until after the funeral.
Justin Johnson, one of Read's closest friends, said he learned of Read's death from Read's mother. He said the soldier was killed Monday.
Johnson, who graduated from high school with Read but now lives in California, described his friend as a "movie junkie" who also liked computers and listening to music.
"He was a laid-back kind of guy," Johnson said.
After high school, Read left for Army basic training and joined his father as a member of the U.S. Army Reserve.
About two months ago Read was sent to Iraq, where he was driving a truck for his unit, Johnson said.
---
Dead soldier had volunteered for dangerous position
GREENEVILLE, Tenn. — A Tennesse Army Reservist who was killed last week in Iraq had volunteered for a more dangerous position before a roadside bomb exploded near his truck.
Spc. Brandon Michael Read was with the 125th Transportation Company from Lexington, Ky., when the bomb detonated Sept. 6 near the convoy in which he was traveling.
Army officials told his mother that Read had volunteered to exchange places with another soldier while they were on a dangerous convoy mission. He was gunner on a truck when the blast occurred.
"When the Army officers came to my house, they said he had saved someone else's life," Kelli Read, mother of the 21-year-old soldier, told The Greeneville Sun.
Read was told that her son had manned the gunner's post on the truck during the first half of the Monday convoy mission and had been slated to drive the truck on the return trip while his partner manned the more dangerous machine-gun position.
Brandon volunteered to act as the gunner on the return trip as well.
She said she learned of her son's death Monday night when Army officers came to her home.
"I knew what they wanted when I saw them coming," she said.
— Associated Press