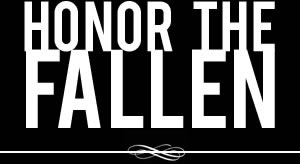 Honoring those who fought and died in Operation Enduring Freedom, Operation Iraqi Freedom and Operation New Dawn
Search Our Database
Army Spc. Brendan P. Neenan
Died June 7, 2010 Serving During Operation Enduring Freedom
---
21, of Enterprise, Ala.; assigned to the 2nd Battalion, 508th Parachute Infantry Regiment, 4th Brigade Combat Team, 82nd Airborne Division, Fort Bragg, N.C.; died June 7 in Jelawar, Afghanistan, of wounds sustained when insurgents attacked his unit using an improvised explosive device.
---
Bodies of 5 Americans received at Dover mortuary
By Randall Chase
The Associated Press
DOVER, Del. — The bodies of five American servicemen arrived at the military mortuary at Dover Air Force Base on Tuesday, even as violence claimed the lives of more NATO forces in Afghanistan.
An Air Force C-17 bearing the bodies of Army Lt. Michael E. McGahan of Orlando, Fla., Army Specialist Brendan P. Neenan of Enterprise, Ala., Marine Sgt. Brandon C. Bury of Kingwood, Texas, Marine Cpl. Donald M. Marler of St. Louis, Mo., and Marine Lance Cpl. Derek Hernandez of Edinburg, Texas, touched down at Dover around 1 p.m.
Under military protocol, the bodies of McGahan and Neenan, as members of the nation's oldest branch of the military, were carried off the airplane first, in order of rank.
As roughly a dozen members of McGahan's and Neenan's families watched quietly under a sunny, blue sky, an Army carry team brought the bodies of the two Army soldiers down the ramp of the C-17 and across a short stretch of tarmac to a waiting mortuary vehicle.
The Army team then stood at attention as a similar team of Marines carried the bodies of Bury, Marler and Hernandez to the white mortuary transport. After Marler's flag-draped transfer case was placed in the transport vehicle, a woman who was among the family witnesses placed her head on the shoulder of a man standing next to her.
Col. Robert Edmondson, commander of the Air Force Mortuary Affairs Operations Center at Dover, joined Brigadier Gen. William Crosby of the Army and Marine Col. Andrew Smith in presiding over the dignified transfers.
Meanwhile, military officials announced that three more NATO troops, including two Americans killed by a roadside bomb, died in Afghanistan on Tuesday. The newest casualties came one day after seven Americans, two Australians and a French Legionnaire were killed Monday, the bloodiest day this year for international forces in Afghanistan.
Officials with the 1st Marine Division at Camp Pendleton, Calif., said Bury, 26, Marler, 22, and Hernandez, 20, were killed in a vehicle accident Sunday while conducting combat operations in southern Afghanistan. Bury was in his third combat deployment, having served in Iraq in 2005 and 2007. Marler and Hernandez were in their first combat deployments.
The Defense Department said McGahan, 23, a member of the 101st Airborne Division based at Fort Campbell, Ky., died Sunday in eastern Afghanistan of wounds sustained when enemy forces attacked his unit with small arms fire.
The Pentagon said Neenan died Monday in Jelawar, Afghanistan, wounds sustained when insurgents attacked his unit using an improvised explosive device.
Mortuary officials announced late Tuesday that members of the media would be allowed to cover the arrival of five more bodies at Dover on Wednesday. Those Afghanistan casualties were identified as Army Sgt. Richard N. Barton of Roxie, Miss.; Army Spc. Matthew R. Catlett of Houston; Army Spc. Charles S. Jirtle of Lawton, Okla.; Army Spc. Blaine E. Redding of Plattsmouth, Neb.; and Marine Sgt. John Rankel of Speedway, Ind.