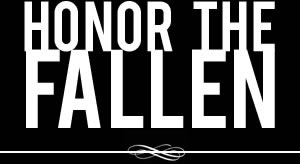 Honoring those who fought and died in Operation Enduring Freedom, Operation Iraqi Freedom and Operation New Dawn
Search Our Database
Army Spc. Brian H. Penisten
Died November 2, 2003 Serving During Operation Iraqi Freedom
---
28, of Fort Wayne, Ind.; assigned to Air Defense Artillery Battery, 1st Squadron, 3rd Armored Cavalry Regiment, based in Fort Carson, Colo.; killed Nov. 2 in an attack on a CH-47 Chinook helicopter near Fallujah, Iraq.
---
Soldier killed in Iraq helicopter attack was to marry this week
USA Today
DENVER — Spc. Brian Penisten loved camping and skiing in the Colorado Rockies, which rise above the Army post where he was stationed.
He also loved Johnna Loia, who lives near the foot of those mountains in city a few miles south of Fort Carson.
Last weekend, Penisten, 28, had just begun his long journey home from Iraq for a two-week furlough. He was going to marry Loia, 25, on Nov. 7 in Pueblo, Colo., her hometown. Then the couple would travel to Penisten's hometown of Fort Wayne, Ind., to surprise his parents.
But on Nov. 2, a surface-to-air missile shot down the Chinook helicopter carrying Penisten, a mechanic. He and 14 other soldiers were killed. Twenty-five others on board were wounded. Two soldiers on another helicopter were injured during the rescue.
The Pentagon lowered the death toll from 16 to 15. But the heartbreak remains for their families in the single deadliest attack on U.S. troops in Iraq.
John and Mona Penisten got official word on Nov. 3 that their only son was dead. The Army's messengers came to the door just a half-hour after their 4-year-old grandson, Trevor — Brian's son from a previous relationship — received a card in the mail from his soldier dad.
"We had just finished reading it to Trevor when they pulled up," John Penisten said through tears. "He wrote how he was going to come home for Trevor's birthdays and Christmases, and for every day."
John Penisten, a phone systems installer, said he and his wife, a nurse, had learned only an hour earlier that their son was getting married.
The couple had planned to wed in May, two months before he finished his four-year Army enlistment. Loia's family "told us they were going to surprise us," John Penisten said.
Brian surprised his parents his whole life. He was born two months premature in 1975 in Groton, Conn., where his father was in the Navy. The family later moved to Fort Wayne, where Brian grew up, small but persistent.
At age 15 or 16, Brian went to the local shopping mall and met a homeless man.
"When we woke up the next morning, Brian had brought him home. He was sleeping on the couch," his father recalled. The family let the man take a shower and fed him.
He tried out for football at Bishop Dwenger High School in Fort Wayne. But at just 135 pounds, he was better at running cross-country and wrestling. His senior year, he reached the state wrestling tournament and had a 35-2 record. "He was dedicated. When he set his mind to something, there was not stopping him," his father said.
Last Christmas, the Penistens met their son's bride-to-be, who works in the circulation department of The Pueblo Chieftain newspaper. The sweethearts spent two weeks in Fort Wayne with family and with Trevor, who lives there with his mother.
John Penisten said Loia is "very high energy, just a good, loving person. She loves us, and we love her. She was a nice fit. They were truly one." His son had even given her dog tags that read "Brian loves Johnna" and "Johnna is fantastic."
The two families got together in Colorado last February, shortly before Penisten shipped out for Iraq.
"Every time he called or wrote, it was always upbeat, always positive, letting us know he was all right so we would be all right," John Penisten said. They last spoke two weekends ago, and their son was "counting the days. That's pretty much it."
---
Fianc©e mourns Indiana soldier's death in helicopter attack
DENVER — When Army Spc. Brian Penisten started dating Johnna Loia, he gave her dog tags that read "Brian loves Johnna" and "Johnna is fantastic." The two were looking forward to a spring wedding, a full ceremony with both their families.
The two happily scrambled the plan last week after learning Penisten was coming home on leave from Iraq. They set up a secret ceremony for Friday in Loia's hometown of Pueblo before a justice of the peace.
Penisten never made it out of Iraq: He and 14 other soldiers were killed Sunday when Iraq insurgents shot down a transport helicopter on its way to the U.S. base at the Baghdad airport.
"I told him I would be buried in these dog tags, and I would wait for him, even if it meant forever," Loia said Tuesday, her voice trembling during a telephone interview from Pueblo. "That's one promise I'm not going to go back on. I'll wait for him forever."
Penisten, 28, was the only child of John and Mona Penisten of Fort Wayne, Ind. One of four Fort Carson soldiers killed in the attack, he is survived by a 4-year-old son, Trevor.
"We were saying no news is good news," said John Loia, the fianc©e's father. "It's the worst thing I've ever experienced. All he wanted to do was come home and get married."
Loia, 25, met the muscular, 5-foot-9 Penisten with brown hair and blue eyes in September 2002 in Colorado Springs, near Fort Carson. They bonded over their love of pro football's Indianapolis Colts.
Penisten had grown up in Fort Wayne, where he was a wrestling star at Bishop Dwenger High School. The Roman Catholic school planned to memorialize the 1993 graduate Thursday at Mass.
"He questioned everything," said principal Fred Tone, Penisten's former wrestling coach. "He didn't take anything at face value. He would ask why. We had a dress code, and he would say, 'Why is that rule there? Why do we have to tuck our shirts in?"'
Penisten, a mechanic, joined the Army to make a better life for his son. He expected to leave in July after four years of service.
"He said he loved his country and he was going to fight for his country and the freedom everybody had," Johnna Loia said.
By the time Penisten proposed to Loia before his deployment this past spring, she had converted him into a country music listener and a viewer of her favorite soap opera.
The couple talked by telephone four or five times a week during his deployment. Their families had a full wedding planned for May 8, but the happy news that he was coming home this week moved up their private plan for a wedding.
"Ever since the deployment, it's been a roller coaster because it's been so crazy over there," Johnna Loia said. "One day you hear they're coming home. Then the day gets closer, then they're not. It's been really hard."
The couple spoke for the last time just five hours before the helicopter attack was reported. "He told he me had to be debriefed and that I'd hear from him in a couple days," Johnna Loia said.
She didn't learn of Penisten's death until Nov. 3, when military officers arrived at Mona Penisten's door while she was on the phone with Loia's mother. Services in Indiana and at Fort Carson were pending.
Johnna Loia said she had been looking forward to starting married life with Penisten and Trevor.
"We had made all these plans and they were almost " Loia said, her thoughts trailing off. "If it wasn't for this stupid, stupid unfortunate accident — I don't even know if it was an accident — he would be home right now."
— Associated Press