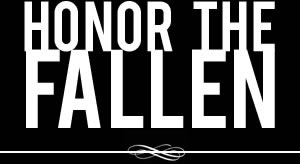 Honoring those who fought and died in Operation Enduring Freedom, Operation Iraqi Freedom and Operation New Dawn
Search Our Database
Army Spc. Calvin M. Pereda
Died November 12, 2011 Serving During Operation Enduring Freedom
---
21, of Fayetteville, N.C.; assigned to 1st Battalion, 5th Infantry Regiment, 1st Stryker Brigade Combat Team, 25th Infantry Division, Fort Wainwright, Alaska; died Nov. 12 in Kandahar province, Afghanistan, of injuries
caused by
an improvised explosive device.
---
Community mourns soldier
Pacific Daily News
The Guam community has come together to support the family of Army Spc. Calvin Evangelista Pereda.
"My family on Guam has been ... excellent," said Clifford Pereda, who is Calvin Pereda's oldest brother. "They've been taking care of everything, communicating with everybody and calling us and checking up on us."
Army Sgt. Clifford Pereda lives in Texas, where he is stationed at Fort Hood. Calvin Pereda's other older brother, Spc. Chaz Pereda, also is stationed there.
Calvin Pereda, 21, died on Nov. 13 in Kandahar, Afghanistan, of injuries after encountering an improvised explosive device while on dismounted patrol, according to a U.S. Department of Defense press release. He was assigned to the 1st Battalion, 5th Infantry Regiment, 1st Stryker Brigade Combat Team, 25th Infantry Division, from Fort Wainwright, Ala.
Gov. Eddie Calvo yesterday proclaimed Guam to be in a state of mourning to honor the fallen Guam son. Flags will be flown at half-staff until the soldier is interred.
"He gave everything in his heart for everyone in his home," Calvo said. "Let us give, in perpetuity, all thanks, praise and prayers to this hero, this son of Guam."
Clifford Pereda and his mother, Rosario Evangelista Pereda, recently were in Dover, Del. for a "dignified transfer." Clifford Pereda said the transfer represents bringing a soldier from foreign soil back to American soil.
The Peredas watched as Calvin Pereda's coffin, which had an American flag draped over it, was brought down from the plane to the ground. They then saw it carried to a vehicle and taken away. Officials also saluted the casket and had a moment of silence.
"It was hard," Clifford Pereda said. "It was the hardest thing I've ever done."
The fallen soldier's Guam relatives have also felt an outpouring of support.
Calvin Pereda's cousin, Emerald Evangelista Salas, said about 75 to 100 people came to pray the rosary Monday night at the Evangelista family home. That included friends, family and other island residents with connections to the military.
Calvin Pereda was stationed at Fort Wainwright in Alaska and Salas said some Guam families who also have family stationed there came to their home Monday night. Members of Guam Army National Guard Spc. Samson A. Mora's family also came to pay their respects.
Mora was killed on July 10, 2008, in Afghanistan in an IED explosion, according to Pacific Daily News files. He was 28.
"It meant a lot," Salas said. "It meant a lot to our family, you know, that these people came out and showed their respects."
Calvo sent condolences on Monday to the Pereda family.
"As a father, I just cannot begin to know what the family is going through, but I want them to know (first Christine Calvo, Lt. Gov. Ray Tenorio, Tenorio's wife Naoko Shimizu) and I are praying for them and thinking of them," he stated. "Calvin Pereda is a son of Guam, an American hero who gave his life for our freedom. He put it all on the line for millions of people he never met, but whose freedom he loved so much."
Clifford Pereda said the family still doesn't have any details about when Calvin Pereda's body will be brought to Guam, and where he will be buried. He does expect to have more information today, after a scheduled discussion with U.S. Army personnel.
Clifford Pereda said that as of yesterday, the plan is for his mother to come back to Guam later this week to start praying the rosary with the family. The two youngest Pereda boys are also to accompany her.
But Clifford and Chaz Pereda plan to wait for their fallen brother before returning to Guam, a place they moved away from in 2000.
"Me and my other brother ... are going to transport my brother back to Guam when he's ready," Clifford Pereda said.
---
'He was a wonderful son'
By Arvin Temkar
(Hagatna, Guam) Pacific Daily News
TIYAN, Guam — Rosario "Rose" Pereda's anguished cry broke the silence as soldiers carried in the casket holding the body of her son.
"Oh my God, my boy's gone!" she wailed.
Hundreds gathered at an air cargo building in Tiyan on Nov. 26 to pay respects to Army Spc. Calvin Matthew Pereda, who died in Afghanistan on Nov. 12.
Rose Pereda, who had waited quietly in the air cargo building, couldn't contain her emotions when the men appeared with the casket, which was draped with an American flag.
"Oh, my boy," the grief-stricken mother moaned, her sobs muffled by her sons and family huddled around her.
"It's OK to cry," said Gov. Eddie Calvo, in a short speech following the recital of a prayer.
He offered his condolences on behalf of the entire island.
"This island cares for you, and is praying for you," Calvo said.
Earlier that afternoon, Rose Pereda, dressed in black, sat in the living room of her mother's house. Although there were several people in the room, it was silent, except for when she spoke. There was no Thanksgiving at the Pereda household this year. In place of the traditional feast, there was a rosary.
She told the story of her son — a quiet, caring man, dedicated to his job and his country.
Calvin Pereda, 21, enlisted in the Army in March 2010, determined to be an infantryman. He was sent to Afghanistan earlier this year, and was injured in September after an explosion sent shrapnel into his knee and shoulder.
Calvin Pereda bounced back, and soon after was promoted. He received a Purple Heart, was chosen as soldier of the month and signed up for Ranger school. Two weeks after sharing his good news with his mother, he was dead, killed by an improvised explosive device.
After his injury, "he wanted to hurry up and heal and go back out," Rose Pereda said.
Before what would be his final mission, Calvin Pereda called home, as he often did. The mother and son made plans for Thanksgiving, and Rose Pereda promised him a barbecue. He was to return to Texas, where his family lives, on Nov. 18.
"He came home, but not the way we want him to," Rose Pereda said.
The day after the conversation, Rose Pereda's son Clifford Pereda yelled for her — "my sons never holler at me" — and came to her room, crying. She went to the living room and saw two officers, dressed in their uniforms, waiting to deliver a message.
"I didn't want to believe it was my son," she said. "I said, 'No, it's not him, because I just spoke to him yesterday.' "
In December, Rose Pereda will return to Texas, and her two youngest boys will go back to school. Her other two sons are in the Army, stationed at Fort Hood, Texas. But now they want to leave the military, she said.
"They don't want to put their brothers and myself through what we went through," she said.
Then begins the process of coping, healing. She has a strong support group, she said, including family at home on Guam.
"I'm just going to miss him," she said. "It's not going to be the same Christmas or the same New Year's."
She dabbed her face with tissues.
"He was a wonderful son," she said.
---
Full military honors for fallen hero at his funeral
By Arvin Temkar
(Hagatna, Guam) Pacific Sunday News
PITI, Guam — Though scores were gathered at the final resting place of Army Spc. Calvin Matthew Pereda at the Guam Veterans Cemetery on Nov. 26, at times the only sounds that could be heard were the flags, set at half-staff, whipping in the wind.
Calvin Pereda, 21, was laid to rest with full military honors in a solemn ceremony, following Mass at Our Lady of Lourdes Church in Yigo.
A son, a brother and a soldier, Calvin Pereda died Nov. 12 in Afghanistan from wounds suffered in an improvised explosive device blast.
Family, friends and veterans paid respects to the soldier in a day filled with prayer and remembrance.
After leaving Guam more than a decade ago, he has returned home.
All morning, people streamed into the Yigo church to say goodbye to Calvin Pereda and offer condolences to his family. A collage of photographs welcomed the guests, offering a glimpse of the soldier's life: a picture of him bowling; a photo in his uniform; a picture with his brothers and mother.
Frank Pereda, cousin of Calvin Pereda's father, hadn't seen Calvin Pereda's side of the family in years. Now everyone has gathered in Guam to mourn the loss.
"You don't want to meet like this," he said.
Calvin Pereda had been a thoughtful, family-oriented man, said his mother, Rosario "Rose" Pereda.
As a boy growing up in Guam, he was quiet and respectful, always willing to lend a hand to his grandmother. As an adult, he was dedicated to his job in the Army. He joined the military in 2010.
Just weeks before he died, he had been awarded the Purple Heart for an injury, promoted and chosen as Soldier of the Month.
At the Mass, Father Patrick Garcia spoke of the soldier's courage.
"What happened in Afghanistan hasn't destroyed your love," he told the grieving family. "His strength ... moves us forward."
Afterward, a group of soldiers draped a flag over the fallen soldier's casket. As the casket was moved into the hearse, one of his brothers, a soldier, saluted.
The mourners followed the hearse in a long procession that wound south to the Veterans Cemetery.
At the cemetery, they walked solemnly and silently to the soldier's resting place.
A group of soldiers fired their weapons in a final salute, as "Taps" played in the background.
For their final goodbyes, friends and family members placed flowers on Calvin Pereda's casket.
Before he deployed, Calvin Pereda told his mother that if anything happened, he didn't care where he was buried.
"I just want to be happy," he told his mother.
"Cal, let's not talk about that yet," she said.
At the cemetery, Rose Pereda buried her face on the casket, while her sons, Calvin Pereda's brothers, wept beside her.
"I love you, my boy," she cried.