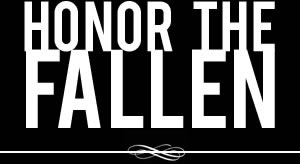 Honoring those who fought and died in Operation Enduring Freedom, Operation Iraqi Freedom and Operation New Dawn
Search Our Database
Army Spc. Casey Byers
Died June 11, 2005 Serving During Operation Iraqi Freedom
---
22, of Schleswig, Iowa; assigned to the 224th Engineer Battalion, Iowa Army National Guard, Ottumwa, Iowa; killed June 11 when an improvised explosive device detonated near his military vehicle in Taqaddum, Iraq. Also killed was Sgt. 1st Class Neil A. Prince.
---
Iowa soldier killed in Iraq
By Michelle Spitzer
Associated Press
DES MOINES, Iowa — A soldier with the Iowa National Guard was killed and another injured when a roadside bomb detonated in Iraq, a guard spokesman said.
Spc. Casey Byers, 22, of Schleswig, was killed Saturday night south of Ramadi, Lt. Col. Greg Hapgood said on Monday.
Byers was in a Humvee that was part of a convoy of 25 vehicles searching for roadside bombs and insurgents when a bomb exploded directly underneath the Humvee, Hapgood said.
Spc. James Migues Jr., 28, of Ottumwa, was on foot patrol in front of the Humvee when the bomb exploded.
Migues was taken to a military hospital in Iraq and later transported to a hospital in Landstuhl, Germany, Hapgood said.
Both soldiers were members of Company B, 224th Engineering Battalion, based in Ottumwa. Hapgood said four members of the unit have died in the war.
"You have to keep in mind that the mission that they have is very dangerous," he said. "Their job is to provide clearance for convoys to get by safely and if they find IEDS (improvised explosive devices), their job is to make sure they're located and destroyed. Just because you find one IED doesn't mean you've found them all, as this case so vividly represents."
Another soldier, Sgt. 1st Class Neal Prince, 35, of Baltimore, Md., also was killed in the incident, Hapgood said. He was serving with the 2nd Battalion, 17th Field Artillery, 2nd Brigade Combat Team, 2nd Infantry Division based in Fort Carson, Colo.
Hapgood said the convoy was moving equipment and soldiers when the first bomb went off, but that explosion didn't injure anyone. The convoy stopped to secure the area, to search for insurgents and find out if they had other bombs when a second one exploded.
"Eventually a third improvised explosive device, apparently quite powerful, detonated directly under an uparmoured Humvee and destroyed the vehicle and killed both soldiers," Hapgood said.
Byers grew up in Vail, Iowa, and was a 2001 graduate of Ar-We-Va High School. He later attended Iowa Lakes Community College, in Estherville, Hapgood said.
This was the second time Byers was deployed. He enlisted in Company C, 1st Battalion, 168th Infantry, out of Denison, in December 1999.
He was reassigned to Company A, 1st Battalion, 133rd Infantry, which was deployed to Egypt from July 2003 to January 2004. Hapgood said he joined the 224th Engineer Battalion in October 2004.
In Schleswig, Suzi Aikman told The Sioux City Journal that the community has been welcoming home soldiers. Others just returned home from Afghanistan on June 6.
"We've been having coming-home parties for them," she said. "We celebrate the ones coming home, and then we get news like this."
In Vail, former classmate Brandon Laubscher remembered Byers as adventurous, funny and leader.
"He's watch out for everybody — make sure everything was squared away," Laubscher said.
Before being deployed to Iraq, Byers lived in the Des Moines area and worked for Casey's General Stores at the Ankeny warehouse, Hapgood said.
He is survived by his mother and father, Ann and William Byers, brother, Paul, sister, Jennifer, all of Schleswig, and an infant daughter, Hailey.
A telephone call to the family's home Monday evening went unanswered.
---
Fallen Iowa Guardsman eulogized
By Michelle Spitzer
Associated Press
DENISON, Iowa — Iowa National Guard Sgt. Casey Byers was remembered Wednesday as a man of many smiles who loved his country and lived life to the fullest.
Byers, 22, of Schleswig, died June 11 in Iraq when a roadside bomb exploded under his Humvee along a supply route south of Ramadi.
About 500 people, many of them in uniform, attended Byers' funeral in the gym at the National Guard armory.
Letters that his family had written to Casey after he died were read during the service, including one from his younger brother.
Justin Byers, 19, died Monday night after he was hit by a pickup truck when he walked out of a ditch along U.S. Highway 30 west of Vail. The Crawford County medical examiner said Wednesday the death was ruled a suicide.
Casey's brigade commander, Col. Tim Orr, read his brother's letter.
"If I could say anything to him, it would be 'Yes, Casey, I'm exactly like you and I stand here today proud to say it,"' Justin wrote. "I will not cry for my brother because I know he would not want me or any of you to."
The Rev. Chris Burtnett read letters from Casey's parents, Bill and Ann Byers, and his sister, Jennifer. All promised to make sure Casey's infant daughter, Hailey, whom he never met, will know what kind of man her father was.
"He used to tell his mom he didn't want to die for something stupid," his father said.
His mother wrote, "The Army may have taken my son, but they also are the ones who gave him life."
From his sister: "My brother loved life and his family, but he was willing to sacrifice it for the greater cause."
Burtnett said Casey had left details with his family of where and how he should be celebrated.
"He loved his country. He loved serving it. He served it fully and with everything he had. He wasn't afraid to die," Burtnett said.
As mourners filled the gym, they walked by tables filled with pictures and souvenirs, including his camouflage jacket.
At the start of the funeral, Byers' closed casket, draped with a U.S. flag, was rolled down the center aisle as a soloist sang "Amazing Grace." His portrait was surrounded by flowers and a large flag hung from the ceiling.
The end of the service was marked by a 21-gun salute and a bugler playing 'Taps'.
When his mother was presented with the flag from his casket, she held it close to her chest and wept.
As the funeral procession left the armory, it was followed by at least a dozen motorcyclists.
Byers was promoted posthumously to sergeant and was awarded six medals, including the Bronze Star.
Byers' cremated remains will be buried in Arlington National Cemetery in Virginia.
Byers was a member of Company B, 224th Engineering Battalion, based in Ottumwa.
He grew up in Vail and was a 2001 graduate of Ar-We-Va High School. He served earlier in Egypt with the 1st Battalion, 133rd Infantry.