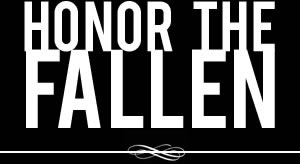 Honoring those who fought and died in Operation Enduring Freedom, Operation Iraqi Freedom and Operation New Dawn
Search Our Database
Army Spc. Casey Sheehan
Died April 4, 2004 Serving During Operation Iraqi Freedom
---
24, of Vacaville, Calif.; assigned to 1st Battalion, 82nd Field Artillery Regiment, 1st Cavalry Division, Fort Hood, Texas; killed April 4 when his unit was attacked with rocket-propelled grenades and small-arms fire in Baghdad.
---
Vacaville eulogizes soldier from Iraq
Associated Press
VACAVILLE, Calif. — Hundreds of mourners came out Tuesday to remember Army Spc. Casey Austin Sheehan as an honor student who was quick to help out others.
The 24-year-old Sheehan died in Iraq last week, bringing the war closer to this town located between San Francisco and Sacramento.
"His life has brought new meaning to our community," said Vacaville Mayor Len Augustine, who declared April 13, 2004 as Casey Austin Sheehan Memorial Day. "He made the ultimate sacrifice."
Nearly 1,000 people filled St. Mary's Church to bid farewell to Sheehan, who had been in Iraq only two weeks before he was killed in a battle with Shiite militia outside Baghdad.
"Casey was such a special man — the perfect son," said longtime family friend Estella Tucker.
Sheehan was a member of the 82nd Field Artillery of the 1st Cavalry Division out of Fort Hood, Texas.
Army Maj. Gen. Rodney Kobayashi was on hand to present Sheehan's family with the Purple Heart and Bronze Star and thank them for a fine soldier, "a soldier's soldier."
The Army is still investigating the circumstances surrounding Sheehan's death. The Pentagon believes Sheehan and seven soldiers were killed when their units were attacked by rocket-propelled grenades and small-arms fire south of Baghdad.
In addition to his parents, Patrick and Cindy, Sheehan is survived by his brother, Andy, and sisters, Carly and Jane.
---
Sheehan was killed Sunday in a fire-fight outside Baghdad. Sheehan's family members said his sergeant told them he and another soldier, Cpl. Forest J. Jostes, volunteered to be part of a quick response team when rioting started in Baghdad.
"He didn't have to go," said Sheehan's 23-year-old sister, Carly. "He would do anything for anybody. He'd give you the shirt off his back. He was just a loving and caring person."
Carly Sheehan said her brother was active in his Catholic church, spending 10 years as an altar server and serving in the youth ministry.
"That's all he wanted to do was serve God and his country his whole life," Carly Sheehan said. "He was a boy scout from age 6 or 7 and an Eagle Scout. It was kind of a natural progression to go into the military from that. He said he was enjoying the military because it was just like the boy scouts but they got guns."
— Associated Press