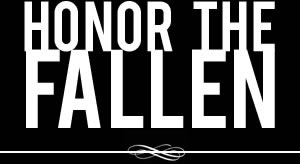 Honoring those who fought and died in Operation Enduring Freedom, Operation Iraqi Freedom and Operation New Dawn
Search Our Database
Army Spc. Charles G. Haight
Died December 26, 2003 Serving During Operation Iraqi Freedom
---
23, of Jacksonville, Ala.; assigned to the 14th Engineer Battalion, 555th Engineer Group, based in Fort Lewis, Wash.; killed in action by an improvised explosive device, on Dec. 26, 2003, in Iraq.
---
Soldier raised in Alabama, killed in Iraq remembered at funeral
Associated Press
FORT LEWIS, Wash. — Family, friends and fellow soldiers gathered Jan. 5 in the main chapel at Fort Lewis for a tearful farewell to Spc. Charles G. Haight, who was raised in Alabama and died in Iraq the day after Christmas.
Haight, a 23-year-old mechanic with the 14th Engineer Battalion, 555th Engineer Group, died Dec. 26 when the Humvee he was riding in was struck by a roadside bomb, according to the Army. He was the fifth Fort Lewis soldier to die in Iraq.
As a soldier, Haight was "easygoing, dedicated and professional," said Capt. Erik Hendrickson, his commanding officer at Fort Lewis. "He would do anything for you and he was always there when you needed him."
Haight's casket was rolled past about 100 people to the foot of the altar, where an assortment of photos showed him walking on the beach, hugging his newborn child and laughing with friends.
Haight, known as "C.G." to those close to him, was sent to Iraq six weeks after the birth of his son, Gabriel. The baby, now 10 months, fell asleep during the hour-long mass, cradled in the arms of a family friend. But afterward, on the chapel's snowy front lawn, he was startled awake by rifle shots by a ceremonial firing squad. The child then watched wide-eyed as Brig. Gen. Carter Ham presented his mother and grandmother with folded American flags.
Haight had another child, a daughter, Lacey, who died as an infant in 2001. Family members said that when Haight went to Iraq, he carried her stuffed chipmunk with him.
Haight was born in Honolulu and was raised in Pleasant Valley, Ala., near Jacksonville. He played football and was a clarinetist in the high school band. After graduating in 1998, he married his childhood friend, Michelle Story, whom he had known since seventh grade. In 2001, they moved to Fort Lewis, which was Haight's first duty station.
He came from a military family. His father is a retired Marine Corps gunnery sergeant and his older brother is a Marine stationed a Camp Lejeune, N.C. Family members said Haight wanted to pursue a career in nursing after his military service.
---
Fort Lewis soldier was killed by improvised explosive device
FORT LEWIS, Wash. — A soldier from Fort Lewis was killed when his convoy vehicle struck an improvised explosive device, the Department of Defense said.
Army Spc. Charles G. Haight, 23, a mechanic, is survived by his wife and 10-month-old son, who live on base, and his father and mother in Piedmont, Ala.
"He's a very sweet and loving person, he always makes a friend," his sister, Joy Ellis, said by telephone from the family home in Alabama.
Ellis said the family had suffered an earlier death. "I saw him two years ago in Washington for his daughter's funeral," she said.
His father, Don Haight, told a Birmingham, Ala., television station that he last talked with his son two days before Christmas and he "told me his unit was moving out south of Baghdad."
"He loved kids, and for him to have a baby then only be able to see him for six weeks is hard — that made it hard for him in Iraq," Don Haight said.
Haight was assigned to the 14th Engineer Battalion, 555th Engineer Group at Fort Lewis. The battalion specializes in demolitions, breaching obstacles and setting and clearing minefields.
Haight's unit left Fort Lewis for Iraq in early April, a Fort Lewis statement said.
— Associated Press