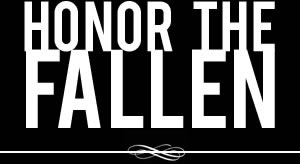 Honoring those who fought and died in Operation Enduring Freedom, Operation Iraqi Freedom and Operation New Dawn
Search Our Database
Army Spc. Christopher S. Merchant
Died March 1, 2006 Serving During Operation Iraqi Freedom
---
32, of Hardwick, Vt.; assigned to the 3rd Battalion, 172nd Infantry Regiment, Vermont Army National Guard, Jericho, Vt.; killed March 1 when his Humvee came under attack by enemy forces using a vehicle-borne improvised explosive device and rocket-propelled grenade in Ramadi, Iraq.
---
Guardsman honored at funeral at alma mater
By David Gram
Associated Press
MORRISVILLE, Vt. — Christopher Merchant graduated from Peoples Academy in 1991, later returned to work there as a custodian and dreamed of being a teacher someday.
But there was something else he had to do first. He did a stint in the Army and returned to civilian life. When the Vermont National Guard's Task Force Saber was deployed to Iraq, he signed up to serve again.
And when the 32-year-old Merchant arrived back at Peoples Academy on Saturday, he was in a casket. More than 200 family and friends gathered there Saturday to recall the fallen soldier as a man of honor and integrity who put others before himself.
Merchant was killed March 1 in Ramadi, Iraq, when the observation post where he was stationed came under attack by insurgents.
"May you rest in peace. You deserve it," his weeping widow Monica said during brief remarks at the beginning of a Catholic funeral mass.
Rev. John Hamilton of St. Norbert's Church in Hardwick said Merchant's selflessness was evident even during childhood, when he would step forward to take the blame for his siblings' mischief.
He urged those in the audience, a number of whom wept openly, to look for strength from faith in God. "We can feel the full weight of our loss and yet not be crushed by sorrow like those who have no hope," the priest said.
He asked those who felt angry to "channel that anger into doing something positive in honor of Chris."
And he had specific words for several of Merchant's close relatives, telling his son and three daughters, ages 9 to 14, that their father "loved you more than you can even imagine."
Gov. James Douglas said Merchant was a man who wanted peace, and thought that by going to war now, he might help provide it for his children. Merchant was "humble in his service but strong in his heart," and possessed "a quiet but generous power" shared by many Vermonters, the governor said.
Gen. Martha Rainville, adjutant general of the Vermont National Guard, called Merchant "a fine example of what it means to be a citizen soldier."
She relayed a message from Merchant's commanding officer, Lt. Col. Mark Lovejoy, who praised the Vermonter or "his sense of humor, his wit and his dedication to his family" among other qualities.
The ceremonies began and ended outside the school, with a 21-gun salute and the playing of "Taps" before the service and a bagpiper playing afterward as the casket was loaded into a hearse. A Guard spokeswoman said Merchant's remains were to be cremated.