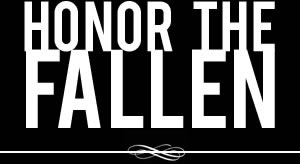 Honoring those who fought and died in Operation Enduring Freedom, Operation Iraqi Freedom and Operation New Dawn
Search Our Database
Army Spc. Christopher W. Opat
Died June 15, 2010 Serving During Operation Iraqi Freedom
---
29, of Spencer, Iowa; assigned to the 1st Squadron, 14th Cavalry Regiment, 3rd Stryker Brigade Combat Team, 2nd Infantry Division, Joint Base Lewis-McChord, Wash.; died June 15 in Baqubah, Iraq of injuries sustained in a noncombat-related incident.
---
Father: Opat wanted to make a career in Army
The Associated Press
SPENCER, Iowa — The father of a 29-year-old Iowa soldier who died in Iraq says his son was dedicated to the Army.
Spc. Christopher Opat died June 15 in Baquah, Iraq, from injuries in a noncombat incident. Military officials have launched an investigation, but offered no other details.
Opat's body arrived in the U.S. late June 16. His family says he grew up in Lime Springs and went to Iowa Lakes Community School in Emmetsburg before enlisting in Spencer.
Opat's father, 58-year-old Les Opat, says his son wanted to make a career in the Army.
Funeral services are being arranged by Conway Funeral Home in Cresco. A funeral home spokesman says specific plans on services hadn't been determined.
---
'He was always a really, really hard worker'
The Associated Press
Christopher Opat wasn't afraid to break a sweat, even as a youngster.
"He was always a really, really hard worker," said his brother, Jason Opat. "He would pick rock and bale hay when he was a kid."
He was a gentle person with an adventurous spirit and enjoyed pulling a good prank on his brothers every now and then, relatives said.
The military said that the 29-year-old Iowan died June 15 in Baquah, Iraq, of injuries from a non-combat incident that was under investigation.
His hometown was listed as Spencer, in northwestern Iowa, but his family said he grew up on a farm near Lime Springs, in the northeastern part of the state. He was assigned to Joint Base Lewis-McChord, Wash., served three years in Germany and had been deployed twice.
He had joined the Army to serve his country and to get money for school, Jason Opat said.
Christopher Opat graduated in 1999 from Crestwood High School in the northern Iowa town of Cresco and went on to earn an associate's degree in construction at Iowa Lakes Community College.
Survivors include his parents, Leslie Opat Sr. and Mary Katherine Opat; and two other brothers and two sisters.