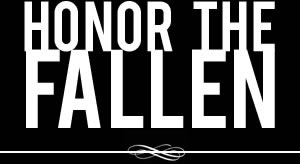 Honoring those who fought and died in Operation Enduring Freedom, Operation Iraqi Freedom and Operation New Dawn
Search Our Database
Army Spc. Clifford L. Moxley Jr.
Died September 25, 2004 Serving During Operation Iraqi Freedom
---
51, of New Castle, Pa.; assigned to the 2nd Battalion, 103rd Armor Regiment, Pennsylvania Army National Guard, Berwick, Pa.; died Sept. 25 of non-combat-related injuries in Baghdad.
* * * * *
Pa. guardsman dies of apparent natural causes in Iraq
Associated Press
PITTSBURGH — A Pennsylvania National Guardsman apparently died in his sleep in his barracks near Baghdad on Sept. 25, according to Pennsylvania National Guard officials.
Army Spc. Clifford L. Moxley Jr., 51, of New Castle, was found dead in his bed of apparent natural causes, Lt. Col. Chris Cleaver said.
Moxley, who served in the Army from 1981 to 1987, was a member of the 1st Battalion, 107th Field Artillery, and was a cook for Company C of the 2/103rd Armor near Baghdad. He joined the Pennsylvania National Guard in 1991, mobilized for Fort Dix in January and had been in Iraq since March.
"Clifford was a solider everyone looked up to, especially the younger soldiers," said battalion commander Lt. Col. Grey Berrier. "He always worked very hard behind the scenes getting things done. He was a true gentleman."
Moxley is survived by his wife, Jean, two daughters, Tonia and Christina, and a son, Clifford III, and eight grandchildren. His wife said that when military officials came to notify the family, she knew immediately that he was dead.
"I said 'Who is it?' ... and when they said 'The Army,' I didn't have to hear nothing more — I started screaming," Jean Moxley told KDKA-TV. "I knew. I didn't have to ask them nothing."
Moxley said her husband was proud of his Army career and dedicated to it — but he was also ready for it to end. He called her every week, and, the last time they talked, said he planned to leave the service after returning home from Iraq, she said.
Funeral arrangements were pending the return of Clifford Moxley's remains, which will take about a week, his family said.
Moxley is at least the third member of the 107th Field Artillery to die in Iraq.
Spc. Carl F. Curran II, 22, of Union City, and Spc. Mark J. Kasecky, 20, of McKees Rocks, died May 16 when an explosive lashed to a bridge they were crossing near Fallujah, Iraq, blew up and flipped their Humvee into a canal where they both drowned, officials said.
Their deaths were the first time since World War II that soldiers from the 1st Battalion, 107th Field Artillery, had been killed in action.