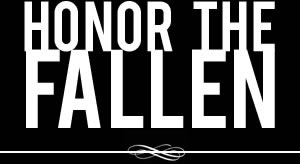 Honoring those who fought and died in Operation Enduring Freedom, Operation Iraqi Freedom and Operation New Dawn
Search Our Database
Army Spc. Craig S. Frank
Died July 17, 2004 Serving During Operation Iraqi Freedom
---
24, of Lincoln Park, Mich.; assigned to the 1775th Military Police Company, Michigan Army National Guard, Pontiac, Mich.; killed July 17 when his convoy vehicle hit an improvised explosive device near Baghdad.
---
Michigan soldier killed in Iraq ambush
Associated Press
LINCOLN PARK, Mich. — Spc. Craig S. Frank, a Michigan National Guard military police officer, was killed in an ambush while guarding a convoy traveling north of Baghdad, his mother says.
The 24-year-old was hit in the back with a rocket-propelled grenade as his unit drove through Beiji, Linda Frank said Sunday. She said they were escorting a convoy coming from Kuwait.
"He never had a chance," she said.
The Department of Defense could not confirm his death Sunday. But Frank's family said they received a call about it from an Army casualty liaison officer on Saturday afternoon, and a major with the 210th Military Battalion in Taylor came to their house that day to notify them.
They said they were to meet with an Army public relations official Monday to craft a formal news release on his death.
Frank returned home to be with his father, who was undergoing open-heart surgery. He was home June 10-July 3 before resuming duty in Iraq.
He was in the second extension of duty in Iraq and was scheduled to return to the United States on Aug. 11, the Detroit Free Press said. He was serving with the 1775th Military Police Company out of Taylor.
Frank joined the military because he wanted to serve his country and to help pay off student loans. He was studying education at Eastern Michigan University.
"He didn't want to burden us with payments," said his father, Timothy Frank.
His mother described Frank as an avid reader, who took 15 books with him when he went to Iraq.
"He would read anything that had words," said older brother Tim Frank.
"The guys would tease him and say they hadn't read 15 books in their entire lives," his mother said.
While at home, Frank and five childhood friends — all whom had joined the military — took pictures in their uniforms and talked about how proud they were to serve.
"Here are the proofs, but we're still waiting for the prints to come back," said friend Mike Hagerman.