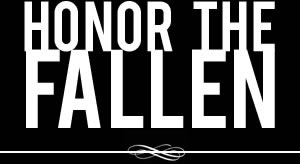 Honoring those who fought and died in Operation Enduring Freedom, Operation Iraqi Freedom and Operation New Dawn
Search Our Database
Army Spc. Curtis R. Spivey
Died April 2, 2007 Serving During Operation Iraqi Freedom
---
25, of Chula Vista, Calif.; assigned to the 1st Squadron, 10th Cavalry Regiment, 2nd Brigade Combat Team, 4th Infantry Division, Fort Hood, Texas; died April 2 in San Diego of wounds sustained when an improvised explosive device detonated near his vehicle during combat operations Sept. 16, 2006, in Baghdad.
---
San Diego soldier wounded in Iraq dies
The Associated Press
SAN DIEGO — A Chula Vista soldier paralyzed by a bomb blast in Iraq has died.
Army Spc. Curtis R. Spivey, 25, was hospitalized in San Diego with injuries to his brain and spine when a blood vessel burst in his brain. He died April 2 after his family removed him from life support.
He leaves a wife and a 2-year-old daughter in San Diego.
Spivey was with the 1st Squadron, 10th Cavalry Regiment, 2nd Brigade Combat Team, 4th Infantry Division, at Ft. Hood, Texas.
He joined the Army after serving two combat tours in Iraq with the Marines. He deployed to Iraq again in 2005.
He returned home in March of last year, however, to help with the burial of his 29-year-old brother, Joey, who died of a congenital heart defect.
Spivey returned overseas and was injured Sept. 16 when his Humvee struck a bomb near Baghdad.
Spivey, a turret gunner, was hurled 40 feet from the vehicle. He suffered a broken back, bruised brain and shattered legs and was left paralyzed from the chest down.
Friends and family said he was bitter and unhappy at first but in recent weeks had come to terms with his injuries.
"I enjoyed deploying. I enjoyed serving my country," he said last month at the Veterans Affairs Medical Center in La Jolla.
"He realized there was another life," said his father, Joseph L. Spivey, 52, of Chula Vista. "He was looking to go to college, to start a second career."
His wife, Aida, said their daughter, Marianna, helped break him out of his depression.
"The first time he got in a wheelchair, she said, "Yeah! Go daddy!' " his wife said. "He was so in love with her."
Spivey was buried at Fort Rosecrans National Cemetery in San Diego.
In addition to his wife, daughter and father, he is survived by his mother, Tania, stepmother, Bernadine Spivey, a younger brother and three stepsisters.