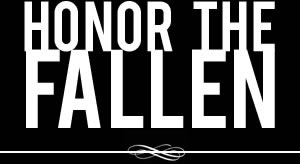 Honoring those who fought and died in Operation Enduring Freedom, Operation Iraqi Freedom and Operation New Dawn
Search Our Database
Army Spc. Cwislyn K. Walter
Died February 19, 2009 Serving During Operation Iraqi Freedom
---
19, of Honolulu; assigned to the 29th Special Troops Battalion, 29th Infantry Brigade Combat Team of the Hawaii National Guard; died Feb. 19 in Kuwait City, Kuwait, of injuries sustained from a non-combat related incident.
---
Honolulu Guardsman killed in Kuwait accident; 3 others hurt
Honolulu Advertiser
A member of the Hawaii Army National Guard was killed Feb. 19 in Kuwait in a noncombat-related vehicular accident, the state's Department of Defense said yesterday.
Three other Hawaii guardsmen were seriously injured in the accident.
The dead guard member was identified as Spc. Cwislyn K. Walter, 19, of Honolulu.
She was assigned to the HHC 29th Brigade Special Troops Battalion, 29th Infantry Brigade Combat Team.
Lt. Col. Chuck Anthony, public affairs officer for the Hawaii National Guard, said it was the unit's first fatality since deploying to the Middle East.
"The entire Hawaii National Guard grieves along with the Walter family during this difficult time," said Maj. Gen. Robert Lee, state adjutant general. He said a support team has been assigned to assist the family.
Anthony said the three guardsmen who were hurt have multiple injuries.
Walter's family said they had no comment on the accident at this time and asked for privacy. They said they were proud of their daughter's service to her country.
Walter was a 2007 graduate of Farrington High School.
---
Army Pfc. Cwislyn K. Walter remembered
The Associated Press
Lt. Col. Moses Kaoiwi said Cwislyn K. Walter had a positive impact and brought out the best in everyone.
"In my 26 years of service, Specialist Walter ranks among the best that I have had the honor to have known and worked with," Kaoiwi said. "She was young and motivated. She had initiative and produced quality work."
Walter, 19, of Honolulu, died Feb. 19 in Kuwait City of injuries sustained in a vehicle accident. She was a 2007 high school graduate and was assigned to Honolulu.
On her MySpace page, Walter said she was born in Chuuk, Federated States of Micronesia, raised on Guam, and has two sisters, three brothers and "two very luvin' parents."
Walter joined the Hawaii National Guard in April 2007 and completed her basic training at Fort Gordon. She was also trained at Fort Jackson as a human resources specialist.
Spc. Lindsey Lafitaga, a close friend, said, "We had this look we'd give to each other, a wink of an eye, then bam! We'd start dancing and going crazy."
She was an outfielder on her high school varsity softball team.
"She was very full of life," said former teammate Mara Vasai.