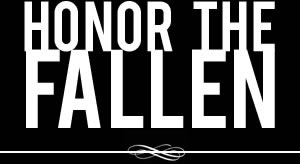 Honoring those who fought and died in Operation Enduring Freedom, Operation Iraqi Freedom and Operation New Dawn
Search Our Database
Army Spc. Dale J. Kridlo
Died November 7, 2010 Serving During Operation Enduring Freedom
---
33, of Hughestown, Pa.; assigned to 27th Engineer Battalion, 20th Engineer Brigade, XVIII Airborne Corps, Fort Bragg, N.C.; died Nov. 7 at Observation Post Bari Alai in Kunar province, Afghanistan, of wounds sustained when insurgents attacked his unit with small-arms fire. Also killed was Sgt. Aaron B. Cruttenden.
---
2 men with family in Fort Collins killed in Afghanistan
By Trevor Hughes
The (Fort Collins) Coloradoan
Two soldiers with Fort Collins ties are being remembered today after they were killed fighting in Afghanistan.
Sgt. Aaron B. Cruttenden, 25, and Spc. Dale J. Kridlo, 33, were killed in action Nov. 7 when their patrol, which was sweeping for explosives in Operation Enduring Freedom, came under small-arms fire in Kunar Province, Afghanistan, according to the Department of Defense.
Cruttenden's funeral will be today in Hotchkiss while Kridlo's funeral will be in Pittston, Pa., before he is buried at Arlington National Cemetery.
Gov. Bill Ritter on Tuesday ordered flags statewide to be lowered to half-staff to mark their deaths. Cruttenden's brother lives in Fort Collins. Kridlo's twin 9-year-old daughters and his former wife also live in Fort Collins.
Cruttenden's brother, Austin, 21, said his brother was six weeks shy of ending his first tour of duty in Afghanistan. Aaron B. Cruttenden joined the Army in part to get benefits for his 2-year-old daughter, Dusti-Rai Ferrin of Nucla.
"Everything he did was for the love of his daughter and his family," he said.
Austin Cruttenden said he was "extremely close" to his brother, who he described as a dedicated family man.
"He was always willing to help out - no one was a stranger to him," Cruttenden said. "He would give you the shirt off his back. That's who he was.
"He died trying to help the other soldiers."
Aaron B. Cruttenden was promoted posthumously to the rank of sergeant. He also was awarded the Purple Heart and the Bronze Star. His final resting place will be in Norwood.
Kridlo's friends have organized a scholarship fund in honor of his daughters, Madelyne and Zoe.
"We just want to make sure Dale and his family are honored," said Kristen Marchak, a high school friend who works with injured veterans in California.
Fort Collins resident Erol Osken said he met Kridlo when he came to visit his daughters before deploying. The two sat outside the green duplex where Kridlo's daughters live, Osken said.
"I had the honor to meet him," Osken said. "The girls were very happy he was here."
According to the Depart-ment of Defense, Kridlo lived in Hughestown, Pa., while Cruttenden lived in Mesa, Ariz. Both were members of the 161st Engineer Support Company, 27th Engineer Battalion, 20th Engineer Brigade from Fort Bragg, N.C