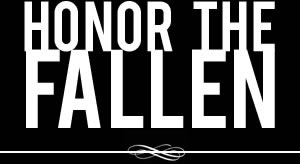 Honoring those who fought and died in Operation Enduring Freedom, Operation Iraqi Freedom and Operation New Dawn
Search Our Database
Army Spc. Dane O. Carver
Died December 26, 2005 Serving During Operation Iraqi Freedom
---
20, of Freeport, Mich.; assigned to the 1st Battalion, 125th Infantry Regiment, Michigan Army National Guard, Saginaw, Mich.; killed Dec. 26 when his Humvee came under attack by enemy forces using small arms fire in Khalidiyah, Iraq.
---
Michigan soldier killed in Iraq
The Associated Press
FREEPORT, Mich. — A Michigan soldier has been killed in Iraq, the U.S. Department of Defense announced.
Army Spc. Dane O. Carver, 20, of Freeport, about 22 miles southeast of Grand Rapids, died Dec. 26 in Khalidiyah, Iraq, the department said in a news release on Dec. 29.
Carver was killed when insurgents attacked his Humvee with small-arms fire.
He was assigned to the Army National Guard's 1st Battalion, 125th Infantry Regiment based in Saginaw.
According to Kalamazoo television station WWMT, Carver left for Iraq on June 19 and returned home for 16 days in October. His tour in Iraq was to end in six months.
He was engaged to marry Carla Holwerda of Grand Rapids next Aug. 5, Grand Rapids radio station WOOD-AM reported. She said they met through Carver's family.
Holwerda, 23, described Carver as an adventurous person who wanted to make a difference. He often spoke about the danger of patrolling in Ramadi, a Sunni Arab militant stronghold.
"Dane is just one of those people that everybody loves," she told the Detroit Free Press. "Everybody is hurting over this."
She called him the "levelheaded one."
"I loved that he could always make me laugh," she said. "He could always lighten us up and put things in perspective."
Carver, a former football player, graduated from high school in Middleville in 2003.
Carver's sister, Kirsten Jamison, told Grand Rapids television station WOOD he was proud of his work in Iraq and worried about his men when he was on leave.
"I think what he'd want people to realize is that a lot of good things are going on over there," she said. "Despite a lot of negativity about the war, the guys over there are fighting for a good thing."
His father, Don Carver, told Grand Rapids television station WZZM that the soldier wanted to take classes in auto mechanics when his tour was over.
"He told me, 'I want you to be proud of me,' and I am," the father said. "He died honorably, he died serving his country, he died so other people could be free."
Carver's body was to be flown to Dover Air Force Base on Wednesday. Funeral arrangements are pending.