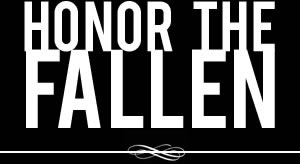 Honoring those who fought and died in Operation Enduring Freedom, Operation Iraqi Freedom and Operation New Dawn
Search Our Database
Army Spc. Daniel J. Cunningham
Died April 4, 2003 Serving During Operation Iraqi Freedom
---
33, of Lewiston, Maine; assigned to 41st Field Artillery Regiment, Fort Stewart, Ga.; killed in a vehicle accident in Iraq.
---
Spc. Daniel Cunningham Jr. had few romantic notions about military service when he enlisted four years ago. He was inspired to join by his late father, who had served in Vietnam, but he was mostly looking for stability.
"It was for the job, a steady job," said his mother, Nancy. "He had a wife and son to support."
He and two other soldiers out of Fort Stewart, Ga., were in a Humvee, carrying munitions and supplies to front-line forces in Baghdad, when they plunged into a ravine April 4 while swerving to avoid mortars and military fire, according to relatives briefed by the military. All three men died.
The Department of Defense declined to confirm details, saying the incident is under investigation.
Cunningham has a 10-year-old son, Conor, who lives with his mother, Heather Cunningham, in Revere, Mass.
He was remembered as someone who drew people to him with his good nature and disarming smile. "He had those nice white, perfect teeth," his mother said.
Cunningham had been in the Middle East since February. He had been scheduled to leave the service in January, but the war in Iraq altered that schedule.
"He wasn't bitter about it," his mother said. "He told everybody he had to do it, it was his job."
— USA Today