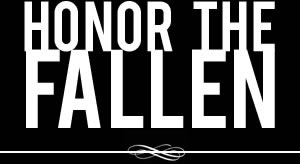 Honoring those who fought and died in Operation Enduring Freedom, Operation Iraqi Freedom and Operation New Dawn
Search Our Database
Army Spc. Daniel James McConnell
Died November 16, 2004 Serving During Operation Iraqi Freedom
---
27, of Duluth, Minn.; assigned to the 27th Infantry, 25th Infantry Division, Schofield Barracks, Hawaii; killed Nov. 16 in a vehicle accident in Kirkuk, Iraq.
---
Fallen soldier was a quiet hero
Associated Press
DULUTH, Minn. — Spc. Daniel James McConnell was remembered Tuesday as a quiet hero who led by example.
The 27-year-old father of two girls died Nov. 16 when he was on patrol in the northern Iraq city of Kirkuk. The armored Humvee he was riding in rolled down an embankment.
"He was one of the finest soldiers," Brig. Gen. Ken Keen said during funeral services at Dougherty Funeral Home in Duluth.
"He represented our Army and our nation with his spirit, activity and attitude," Keen said, according to a report in Wednesday editions of the Duluth News Tribune.
McConnell, of Duluth, enlisted in the Army two years ago to give some direction to his life and to become a better father to 5-year-old Riley and 2-year-old Cearra. He was assigned to the 27th Infantry, 25th Infantry Division, based at Schofield Barracks, Hawaii. He was home on leave just a few weeks ago.
McConnell was the oldest of five siblings. His father, Lloyd McConnell, died in 1998 of complications from diabetes. His mother, Beverly, died in 1992 from cancer when he was a teenager.
He graduated from AlBrook High School in 1996 while living with a foster family.
The Rev. John Golobich, a priest at St. James Catholic Church in West Duluth, remembered McConnell when he was a young student.
"Our friend Dan was taken from us when he was called to bring peace to a foreign land," Golobich said. "There are tears here today. There is sorrow. There's an empty feeling.
McConnell was at least the 10th Minnesota soldier or Marine to die in military operations in Iraq since the war began in 2003. A civilian contractor from Minnesota was also killed there.
Keen said after burial prayers: "(McConnell) was an outstanding soldier, very well respected. He was a leader among his peers. This hit his unit hard."