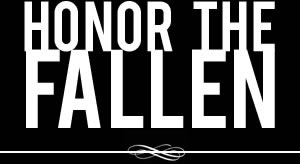 Honoring those who fought and died in Operation Enduring Freedom, Operation Iraqi Freedom and Operation New Dawn
Search Our Database
Army Spc. Daryl A. Davis
Died November 29, 2004 Serving During Operation Iraqi Freedom
---
20, of Orlando, Fla.; assigned to the 144th Transportation Company, Florida Army National Guard, Marianna, Fla.; killed Nov. 29 when his Humvee was involved in a traffic accident in Iraq.
---
Former Iowan killed in Iraq remembered as fun-loving
By Ryan J. Foley
Associated Press
SPENCER, Iowa — A former Iowan who died in Iraq was outgoing and popular, and liked motorcycles and partying, family and friends said Thursday at his funeral.
Daryl Davis died Nov. 29 as he rode in a Humvee between military camps in what the military called a non-hostile accident.
"A life so full of promise and yet has been cut short," said the Rev. Roger Linnan, who delivered the eulogy.
The 20-year-old National Guardsman would be remembered for "his wonderful personality, his talents, his achievements and his love of life," Linnan said.
"Daryl was a gift who spread God's love everywhere — everywhere that he went in his young life," Linnan said. "He gave the greatest gift of love: his life."
His family remembered Davis with a mixture of grief and humor.
His mother, Dana Davis, read a poem she dedicated to her son, choking up as she recited the final line: "Do not stand at my grave and cry. I am not there. I did not die."
Although he wasn't old enough to drink legally, his family urged friends to remember him with a beer anyway.
"Daryl liked beer, and if you go to his gravesite, take a beer and sip it with him," his grandmother, Lillian Rosado, told a crowd of more than 600 at the Sacred Heart Catholic Church. Davis was buried at a nearby cemetery with full military honors.
Davis was known as "Double D" in this northwestern Iowa town, where he attended high school and joined the Iowa National Guard in 2001.
He moved to Orlando, Fla., to attend the Motorcycle Mechanics Institute in April 2004 and transferred to the Florida National Guard. His unit, the 144th Transportation Company, was sent to Iraq the following month.
Rosado, visiting from Puerto Rico, said she quickly learned about Davis' interests.
"To my surprise, he was quite a ladies' man," she said, causing the crowd to erupt into laughter.
Davis left behind two younger brothers — Richie, who lives with his father in Puerto Rico, and Alex, who cried as he walked down the center aisle of the church behind his older brother's casket.
Alex, a student at Spencer High School, recently described his brother as his "hero" in a school essay.
"He has always been there for me," he wrote. "He's my hero because he's in Iraq serving our country."
Before he left town, Davis and his friends started an informal motorcycle club. Wearing bandanas that read "RIP Double D," the 15 remaining members rode their motorcycles behind the funeral procession, the sounds of revving engines drowning out the sobs of mourners leaving the church.