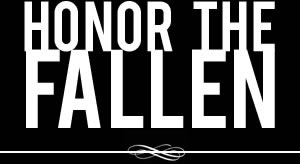 Honoring those who fought and died in Operation Enduring Freedom, Operation Iraqi Freedom and Operation New Dawn
Search Our Database
Army Spc. David E. Hall
Died February 25, 2004 Serving During Operation Enduring Freedom
---
21, of Uniontown, Kan.; assigned to 805th Military Police Company, 16th Military Police Brigade, U.S. Army Reserve, Raleigh, N.C.; died in a non-hostile accident on Feb. 25 in Kabul, Afghanistan.
---
Soldier who died in Afghanistan remembered for dedication
Associated Press
KANSAS CITY, Mo. — An Army Reservist from Uniontown, Kan., died in Afghanistan on Feb. 25 after an accident, the Defense Department said.
Specialist David E. Hall, 21, was serving in Kabul as a member of the 805th Military Police Company. He was based at Fort Bragg, N.C.
His teachers at Uniontown High School recalled Hall as a bright, ornery kid who made good. He was dedicated football player who came to the team in his senior year and left as a leader.
Uniontown High School principal Tracy Smith, who coached Hall on the football team, said he stood out because of his hardworking attitude. Hall spent hours in the gym, bulking up so he could play his best for the team. Smith described him as a quick learner and a competitor who didn't like to lose.
Uniontown is about 90 miles south of Kansas City.
Hall, nicknamed "Butch," was well-known around the school for his determination. His senior year he decided to join the Army and become a military policeman.
"He really wanted this, but had some color blindness," Smith said. "He went to Kansas City three or four time to be tested, that's how bad he wanted this."
Hall was one of 20 graduates of the school are on active duty in the military, Smith said.
"We honor those students with a flag and a plaque in our cafeteria," Smith said. "Every day at lunch our kids look up at those plaques, and see that we've lost one ... and it hurts."