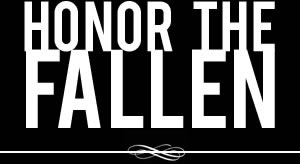 Honoring those who fought and died in Operation Enduring Freedom, Operation Iraqi Freedom and Operation New Dawn
Search Our Database
Army Spc. David J. Goldberg
Died November 26, 2003 Serving During Operation Iraqi Freedom
---
20, of Layton, Utah; assigned to C Company, 52nd Engineer Combat Battalion (Heavy), Army Reserve, 43rd Area Support Group, based in Fort Carson, Colo.; died Nov. 26 of a non-combat related injury in Qayyarah, Iraq.
---
Fallen soldier married three days before shipping out to Iraq
Associated Press
FORT CARSON, Colo. — A Fort Carson soldier killed in Iraq was married only three days before he left.
Spec. David J. Goldberg, 20, and Sarah South, 19, had met in January while he was shopping at a Wal-Mart where she worked. They were married in February.
"Thank God for the telephone," his mother, Dolly Goldberg, said. "They talked a lot and grew quite close. She's devastated."
David Goldberg, of Layton, Utah, was killed Wednesday in a non-combat accident in Qayyarah, Iraq, the military said. No details were released.
His family started worrying about him last week when they learned the Army Reservist was supporting a unit that had suffered two combat deaths in Iraq.
"I asked him if he was scared, and he said, 'I can handle it.' He was very good with his weapon and was very accurate," his brother Kevin Goldberg said.
David Goldberg was assigned to the Fort Carson-based 52nd Engineer Combat Battalion (Heavy). He was the 32nd soldier attached to the post to die in Iraq.
His unit was supporting the 105th Airborne, which lost two soldiers last weekend when they were shot and dragged from their vehicle.
Goldberg called his parents in Utah early Monday, worried about his father.
"My husband had a tumor removed from his neck last Wednesday, and (David) was worried about him. He wanted to be here," Dolly Goldberg said.
"I wasn't home to get his call," said his father, Chuck Goldberg. "We didn't know the results until today. It was benign. It's ironic, but in the end, I'm living and he wound up dying."
David Goldberg entered the Army in 2001 and served in Bosnia before he was discharged this year. He joined the Reserves after his discharge, and his unit was mobilized for Iraq.
"He was a bright, philosophical person," his mother said. "He didn't care much about sports; he was all brains."
He is survived by his wife, his parents, two brothers and a sister.
Family members didn't know the details of his death but took comfort from his religious faith.
"We're a strong Christian family, and in the end, he was spiritually with it — he was reading the Bible more," said Chuck Goldberg.
"If he's with the Lord, then that's all that matters."