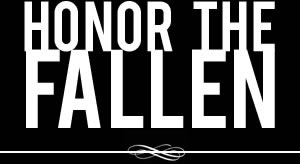 Honoring those who fought and died in Operation Enduring Freedom, Operation Iraqi Freedom and Operation New Dawn
Search Our Database
Army Spc. David L. Roustum
Died November 20, 2004 Serving During Operation Iraqi Freedom
---
22, of West Seneca, N.Y.; assigned to the 1st Battalion, 108th Infantry Regiment, New York Army National Guard, Tonawanda, N.Y.; killed Nov. 20 when his up-armored Humvee was attacked by enemy forces using rocket-propelled grenades and small-arms fire in Baghdad.
---
Soldier killed in Iraq described as patriot, leader
By Carolyn Thompson
Associated Press
WEST SENECA, N.Y. — When a call to active duty interrupted National Guard Spc. David Roustum's final semester in college, his Syrian-born father suggested his son could avoid combat by going to Syria.
"I would send you," the concerned father offered.
"Dad, I would never do that. This is my country and I will do whatever it takes," was Roustum's reply, his now-grieving father recalled Monday after learning Roustum had been killed in Baghdad. "That tells you the kind of person he was."
Military officials told Russ Roustum and his wife, Jennifer, that their youngest son died in an ambush Saturday. At least three other soldiers from Roustum's 108th Infantry Regiment were wounded, the family said.
Three of the injured soldiers' mothers came to the Roustums' suburban Buffalo home Sunday to say they believe David Roustum, 22, saved their sons' lives.
"Two of them are severely injured but the other one was able to talk to his mother," Russ Roustum said.
He said the message did not surprise him. His son, Roustum said, was a leader who played quarterback for his Orchard Park High School football team and captained the club hockey team the year it went from last place to first.
The Roustums, who now live in West Seneca, had few details of the ambush Monday, nor did a spokesman for the Army National Guard in Albany. The Department of Defense had not yet confirmed the death.
Roustum, who followed his older brother, Dan, into the military, had been months away from finishing an accounting degree at the University at Buffalo when he was sent to Iraq in March.
"I said, 'Son, if you don't want to go to Iraq, go to Syria,"' Russ Roustum said. "He looked at me and said, 'Dad, I would never even consider it."'
At Orchard Park High School, flags flew at half-staff Monday and students and staff observed a moment of silence after being told of Roustum's death over the public-address system.
"David was an outstanding student, athlete, soldier and human being," Principal Robert Farwell said.
"Every one of us feels like our heart, soul and guts have been ripped out and stomped on," Dan Roustum told WIVB-TV, "but we're all filled with an unbelievable sense of pride."