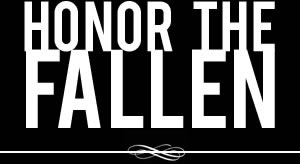 Honoring those who fought and died in Operation Enduring Freedom, Operation Iraqi Freedom and Operation New Dawn
Search Our Database
Army Spc. David R. Fahey Jr.
Died February 28, 2011 Serving During Operation Enduring Freedom
---
23, of Norwalk, Conn.; assigned to 504th Military Police Battalion, 42nd Military Police Brigade, Joint Base Lewis-McChord, Wash.; died Feb. 28, in Kandahar province, Afghanistan, of wounds sustained when insurgents attacked his unit using an improvised explosive device.
---
Flags at half-staff in recognition of Fahey's sacrifice
By Brian J. Howard
The (White Plains, N.Y.) Journal News
YORKTOWN, N.Y. — Flags will fly at half-staff throughout town in memory of Army Spc. David R. Fahey Jr., a former resident who was killed Feb. 28 by an improvised explosive device in Afghanistan.
He was 23.
"He was a hero," said Christopher Fahey, Fahey's uncle. "He loved sports. He loved the church."
The Army notified the family that Fahey was killed when the IED exploded beneath the Humvee he was driving in Kandahar province, his uncle said. Two soldiers in the vehicle with him were critically injured.
A small flag and a poster adorned with a gold star marked the curbside of his family's home on Baldwin Road on March 1. Family members were en route to Dover Air Force Base, Del., to receive his remains.
"I've known him since he was a little kid," family friend Joseph Iaropoli said. "It's hard to describe. Words are really not sufficient."
Fahey was assigned to the 170th Military Police Company, 504th Military Police Battalion, 42nd Military Police Brigade, Joint Base Lewis-McChord, Wash.
Christopher Fahey said his nephew had a job lined up at the New York Police Department upon completing his service.
Fahey and his younger sister and brother were raised by their aunt and uncle, Thomas and Frances Fahey, after their father died. The couple also had four children of their own. Three family members, Tyler, Nicholas and Samantha, currently attend Yorktown High School.
"They're a terrific family," principal Joseph DeGennaro said. "We're saddened by it. Our thoughts and prayers are with the family at this difficult time."
Pastor Dan O'Brien of Calvary Bible Church in Yorktown Heights, which the soldier attended, said his oldest son, also named Dan, was a close friend of Fahey's.
Church members gathered to mourn the loss.
"It's good to be a part of a spiritual family at a time like this," O'Brien said. "We never expect a thing like this, but we are thankful that God is a firm foundation for our lives."
The church's weekly bulletins have included reminders to pray for Fahey and another service member serving in Afghanistan.
Fahey enlisted on Aug. 31, 2007, and reported to Fort Leonard Wood, Mo. After completing military police training, he served 12 months at Camp Walker, Korea, before reporting to Lewis-McChord on March 2009.
His unit was deployed to Afghanistan in June 2010.
He was the recipient of the Army Good Conduct Medal, National Defense Service Medal, Korea Defense Service Medal, Afghanistan Campaign Medal, Global War on Terrorism Service Medal, Army Service Ribbon, Overseas Service Ribbon, NATO Medal, and Drivers and Mechanics Badge.
According to a statement issued by the office of Connecticut Gov. Dannel P. Malloy, Fahey was born in Norwalk, Conn. Malloy ordered all flags to be flown at half-staff in Fahey's honor.
"Our country lost a brave and dedicated serviceman, and we stand with the men and women who are grieving the loss of Pfc. Fahey and the families of the other brave soldiers, sailors and airmen who have given the ultimate sacrifice," a statement from Malloy's office reads. "Our hearts go out to the soldiers who are working so hard, so far away from home. We wish for your safe and speedy return."
Yorktown Councilman Nick Bianco said he requested that all flags on town property be flown at half-staff.
"It's just a tragedy, a young life like that," Bianco said. "It goes to show you what we're up against."
---
Soldier from Conn. killed in Afghanistan
The Associated Press
JOINT BASE LEWIS-McCHORD, Wash. — A soldier from Connecticut died Feb. 28 in Afghanistan of wounds from an improvised bomb.
The Defense Department says 23-year-old Spc. David R. Fahey Jr. of Norwalk was assigned to the 504th Military Police Battalion, 42nd Military Police Brigade.
Fahey was born in Norwalk, joined the Army in August 2007 in Springfield, Mass., and served a year in Korea before reporting to the Joint Base Lewis-McChord base near Tacoma. His unit deployed in June 2010 to Afghanistan.
Connecticut Gov. Dannel P. Malloy on March 1 ordered the state and U.S. flags to fly at half-staff until sunset on the day of Fahey's funeral.
---
Veterans pay respects at Fahey viewing
By Michael Risinit
The (White Plains, N.Y.) Journal News
SHRUB OAK, N.Y. — Soldiers old and new, as well as family and friends, paused March 8 to honor the sacrifice made by David Fahey Jr.
Some of his comrades-in-arms wore leather or faded fatigue jackets; others were clad in their dress greens with pants creases sharp as a razor. All, though, had Fahey on their minds. The 23-year-old Army specialist, who grew up in Yorktown, was killed Feb. 28 in Afghanistan.
"I am doing my little bit to ensure what happened to me 41 years ago doesn't happen to today's youth," said Robert Kepler of Mohegan Lake, an Army Vietnam veteran. "Hopefully, the family will see us and know there are people who care. We just don't want the family to think they're alone."
Kepler was one of six veterans — Army, Navy and Marines from Vietnam and the Cold War — who stood with American flags in front of the Yorktown Funeral Home. Fahey's remains rested inside. Outside, parents in minivans dropped off teenagers dressed in black.
Fahey was born in Norwalk, Conn., but was adopted and raised by his aunt and uncle in Yorktown. He was part of a conglomeration of siblings and cousins growing up on Baldwin Road. Fahey attended high school at Faith Preparatory School in New Milford, Conn. But his brother Nicholas Fahey and cousins Samantha and Tyler Fahey are at Yorktown High School.
Like Tyler Fahey, Brandon Gironda is a senior at the high school.
David Fahey was doing his job "so others could be safe," Gironda said.
"It's a very honorable way to pass, for your country," Gironda added.
Fahey died in Kandahar province after the Humvee he was driving hit an improvised explosive device. He was assigned to the 170th Military Police Company out of Joint Base Lewis-McChord, Wash. His squad leader was among those who quietly filed into the funeral home.
Sgt. Skye Ortiz of California said he was there to "pay our respects." Fahey, he said, wasn't his first combat loss.
"It always is [tough to greet the family]," Ortiz said.
Connecticut Lt. Gov. Nancy Wyman spoke with Fahey's family, as did Westchester County Executive Rob Astorino.
"I didn't know David, but my first cousin was a sergeant in the Marines. He sent me a flag from Kandahar. It's outside my office," Astorino said. "Every day he was over there, I prayed for his safety. I cannot imagine what the Faheys are dealing with. He's a hero in the eyes of so many people."
---
Saying goodbye to a true soldier
By Brian J. Howard
The (White Plains, N.Y.) Journal News
YORKTOWN, N.Y. — In the early morning hours of Feb. 28, during a combat patrol on the streets of Kandahar City, Afghanistan, David Fahey showed what set him apart as a soldier.
His squad leader, Sgt. Skye Ortiz, was giving him a hard time about being out of formation only for Fahey to reply with a suggestion of how they could better ensure the safety of the officers they were assigned to protect.
"No matter what, he always had a smile on his face, and he was always the best at his job," Ortiz told those who filled St. Patrick's Church on March 10 for Fahey's funeral service. "He reassured me that he had this covered and that he was taking care of us."
A succession of family, friends and fellow service members testified to Fahey's heroism, generosity and unrelenting smile. The service stretched from mid-morning into the early afternoon as loved ones shared their recollections of the 23-year-old.
Ortiz said Fahey's death tore the squad to pieces.
"The thing was, though, David never passed and never will," he said. "We will always carry him with us in our minds and in our hearts. We all know that he is watching over us, keeping us safe out there. He's up there ensuring that we all get home day after day and will forever and always be our guardian angel."
Outside the church under dreary skies, flag-bearing veterans and police escorts stood at attention. St. Patrick's lent its space to the congregation of nearby Calvary Bible Church, which Fahey attended when he lived in Yorktown.
"We are indebted to men and women like David Fahey who stand in the face of evil, who stand in our place," said Dan O'Brien, pastor at Calvary Bible Church. O'Brien called Fahey a man of faith and friend to many.
Service members, including members of Fahey's own unit and his brother Blake, who is in the Air Force, drew extended applause in appreciation from the church.
Another brother, Tyler, a Yorktown High School senior, recalled the two playing video games — David always won — and Nerf gun wars in the yard that David arranged on his last trip home.
David always talked about joining the military when he turned 18, Tyler said.
"At first I didn't know why, and I would say, 'Dave, I don't know what you're doing. I want to be with you,'" he said, fighting back tears.
Born cousins, they became brothers after Tyler's parents, Tom and Fran Fahey, adopted David and his siblings, Phyllis and Nicholas. David is also survived by siblings Brianna and Samantha.
Tyler said David made him the man he is today.
"When I really look back, on my brother, he was my brother, my best friend, my hero," he said.
Fahey was born in Norwalk, Conn. He joined the Army in 2007 and was assigned to the 170th Military Police Company out of Joint Base Lewis-McChord, Wash. He was killed when the armored vehicle he was driving hit an improvised explosive device.
Tom Fahey said his son's love of cars was well known and helps explain why he was driving that day.
He detailed his own faith journey and how important it was to instill that faith in his children. David was a man of integrity who died fighting in the battle between good and evil, Tom Fahey said.
"He lived for the moments that he had, and he appreciated each day," he said. "He will be forever missed."
Burial with full military honors was to follow at Rose Hills Memorial Park in Putnam Valley.