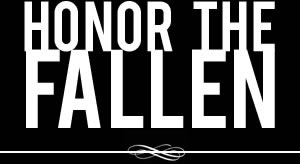 Honoring those who fought and died in Operation Enduring Freedom, Operation Iraqi Freedom and Operation New Dawn
Search Our Database
Army Spc. David T. Nutt
Died May 14, 2003 Serving During Operation Iraqi Freedom
---
32, of Blackshear, Ga.; assigned to 494th Transportation Company, Fort Campbell, Ky.; killed in a vehicle accident in Mosul, Iraq.
---
Spc. David T. Nutt was remembered as "a gentle person, very caring — just a good man."
"He was just a proud, wonderful man," said his wife, Heidi Nutt, from their home on post at Fort Campbell, Ky. "A strong soldier who never complained about nothing."
Nutt was driving a five-ton truck near Mosul May 14 when he swerved to avoid an automobile driven by an Iraqi civilian. The truck overturned and Nutt was killed.
He entered the Army in July 1995 and met his wife, who was working in child services at Fort Campbell, the following year. They were married seven months later. The couple has a 4-year-old daughter, Emily.
Nutt was deployed to Iraq on March 6 with his unit, which was responsible for transporting soldiers and equipment. When he wasn't thinking about his job, Nutt enjoyed spending time with his family and taking care of their daughter, his wife said.
Heidi Nutt last spoke to her husband on May 12, the day after Mother's Day. She said she remembers every word of the conversation. "He wanted to wish me a happy anniversary and he couldn't wait to come home to see us," she said.
— Associated Press