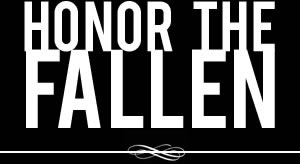 Honoring those who fought and died in Operation Enduring Freedom, Operation Iraqi Freedom and Operation New Dawn
Search Our Database
Army Spc. Derek D. Holland
Died June 3, 2008 Serving During Operation Enduring Freedom
---
20, of Wind Gap, Pa.; assigned to the 228th Brigade Support Battalion, Pennsylvania Army National Guard, Bethlehem, Pa.; died June 3 in Zormat, Afghanistan, of wounds sustained when his vehicle encountered an improvised explosive device.
---
2 soldiers from Pa. killed in Iraq, Afghanistan
The Associated Press
HARRISBURG, Pa. — Two soldiers from Pennsylvania have been killed in the Middle East, one in Iraq and one in Afghanistan.
Pvt. Joshua Waltenbaugh, 19, of Kittanning Township, was killed by small-arms fire in Iraq on Tuesday, his family said.
His death in Taji was not combat-related and is under investigation, according to a statement Thursday from the Defense Department.
"All we know at this point is that it was a gunshot wound to the chest and it's under investigation, so ... what little bit we've been told we're not liberty to speak about," Bonnie Waltenbaugh, the soldier's mother, told the Associated Press on Thursday.
"We're leaning on each other. We have good faith," she said. "Josh was proud to be serving his country. ... It was what he wanted to do."
Spc. Derek Holland, a National Guard soldier from Wind Gap in eastern Pennsylvania, was killed by a roadside bomb in Afghanistan on Tuesday afternoon, according to military officials.
The bomb, which struck Holland's Humvee near the town of Zormat, also killed an Air Force major serving with the Provincial Reconstruction Team and wounded the vehicle's gunner.
Holland, 20, was a 2006 graduate of Pen Argyl High School and enlisted in the National Guard during his senior year. He was attached to the 228th Brigade Support Battalion in Bethlehem.
"He was one of the most dedicated soldiers I have known," said Sgt. 1st Class Timothy Horner, Holland's supervisor. "He just wanted to do his part in serving his county. He wanted to do the job he came in to do."
Holland was enrolled in the information systems technology program at the Career Institute of Technology, a vocational-technical school that serves students from Pen Argyl.
His teacher at CIT, Andra Groller, said Holland was shy when he first arrived. He became interested in the military in his senior year and hoped to combine it with his computer education, she said.
"He was a very quiet ... thoughtful kind of person," said John Smith, principal of Pen Argyl High School, who announced Holland's death at a faculty meeting Thursday morning. "We had a moment of prayer for him."
Waltenbaugh was an avid bowler and worked part-time at King Lanes in Kittanning, about 35 miles northeast of Pittsburgh, before leaving for military duty, his family said.
He joined the Army as a high school junior and completed basic training at Fort Leonard Wood in Missouri between his junior and senior years.
Waltenbaugh, who got married less than a year ago, was a 2007 graduate of the Lenape Technical School in Manor Township. He was stationed at Fort Hood, Texas, before being deployed to Iraq.
He is the second Lenape student to die in the Iraq war. Army Spc. William Sturgess of South Bend Township was killed by a car bomb in January 2004.
The school plans to create a memorial to its two former students, said Lenape's administrative director Dawn Kocher-Taylor.
"Anytime you needed something, Josh was there willing to help," said Paul Klukan, Waltenbaugh's Boy Scout leader.