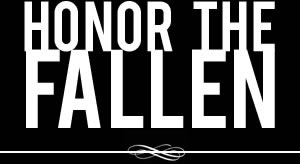 Honoring those who fought and died in Operation Enduring Freedom, Operation Iraqi Freedom and Operation New Dawn
Search Our Database
Army Spc. Doron Chan
Died March 18, 2004 Serving During Operation Iraqi Freedom
---
20, of Highland, N.Y.; assigned to 411th Engineer Brigade, Army Reserve, New Windsor, N.Y.; killed March 18 when his convoy vehicle was cut off by a civilian vehicle near Balad, Iraq. Chan's vehicle swerved, crossed into oncoming traffic and flipped over.
* * * * *
Hudson Valley town loses second soldier in Iraq
Associated Press
HIGHLAND, N.Y. — An Army Reserve soldier from Highland died in an accident while serving in Operation Iraqi Freedom.
The Department of Defense said Spc. Doron Chan, 20, died when a civilian vehicle cut off his convoy vehicle near Balad, Iraq, causing it to swerve into oncoming traffic and topple over. The accident is under investigation.
Chan, who was assigned to the Army's Reserve's 411th Engineer Brigade in New Windsor, is the second person among the Town of Lloyd's 9,941 residents to die in Iraq this year.
The news left his teachers in the small mid-Hudson Valley town reeling.
"I had him in the sixth grade," said Charles Peter Watkins, a retired teacher and athletic director from the Highland Central School District. "I remember one of our awards assemblies for sixth-graders, he won almost all of the awards."
Watkins and high school chemistry teacher Ed Rogers remember Chan as an outstanding young man with a promising future in science.
"By the end of the year, he was my top student," Rogers said.
Chan was studying engineering and architecture at the State University of New York at New Paltz when he was called to active duty three months ago, according to the Times Herald-Record of Middletown.
His brigade oversaw construction, management and assigning personnel and materials to rebuild roads and buildings for refugee camps, according to the Daily Freeman of Kingston. He was manning a weapon on top of the vehicle when it overturned, according to that newspaper.
Chan's father, Tung Kwong Chan, told the Poughkeepsie Journal through a translator that his son was respectful to the elderly, played the drums and enjoyed bicycling and jogging. He said he worked for a Fishkill-based employment agency and wanted to become an engineer.
He told the Times Herald-Record that his only son loved the Army and was a good shooter. He said he last spoke to Chan a week ago and he seemed fine but missed his home.
Rogers said the town will miss him too, and the word will spread quickly.
"It's doubly bad because in this small community, we've lost two just in this past year," he said.
Another Highland soldier, 24-year-old Sgt. Eugene Williams was killed by a car bomb March 29, 2003.