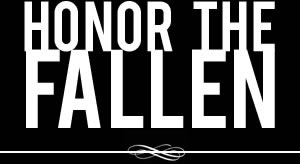 Honoring those who fought and died in Operation Enduring Freedom, Operation Iraqi Freedom and Operation New Dawn
Search Our Database
Army Spc. Douglas J. Weismantle
Died October 13, 2003 Serving During Operation Iraqi Freedom
---
28, of Pittsburgh; assigned to Headquarters and Headquarters Company, 1st Battalion, 325th Airborne Infantry Regiment, 82nd Airborne, Fort Bragg, N.C.; died Oct. 13 in Baghdad when an Iraqi dump truck swerved and rolled over on top of his Humvee.
---
Soldier from Pittsburgh killed in traffic crash in Iraq
Associated Press
FAYETTEVILLE, N.C. — Spc. Douglas J. Weismantle planned to start a family when he returned from Iraq.
But the soldier from Fort Bragg was killed Monday when an Iraqi dump truck rolled on top of the Humvee he was driving in Baghdad, the Department of Defense said Tuesday. Weismantle was 28.
The youngest of six children, he is survived by his wife of four years, Christine.
They met in high school and were together for 10 years. Their anniversary is Oct. 23.
Christine Weismantle said her husband's biggest worry about going to Iraq involved her.
"He was worried about me. That was the way he is," she said. "He was a great guy. Everybody in my family loved him."
"After this, he was coming home to start a family," said sister Ronda Neurohr.
Weismantle is remembered as a giving man who would go out of his way to help people.
"He was just an everyday guy. Good hearted. He would do anything for anybody," said his brother, Charles Weismantle.
Douglas Weismantle, a native of Pittsburgh, was an avid Steelers fan who liked to joke around, his family said.
He was assigned to Headquarters Company, 1st Battalion, 325th Airborne Infantry Regiment. The battalion is attached to the 1st Armor Division and is responsible for areas northwest of Baghdad.
Weismantle joined the Army to earn money for college.
"He wanted to earn his engineering degree," his wife said.
The accident happened four months before the 325th Airborne Infantry Regiment is expected to return home. The regiment was told it would return in July, then in September. It is scheduled to return to Fort Bragg in February.
"If he would have been home when they said he would be home, this would not have happened," Charles Weismantle said.
Eight paratroopers from the 82nd Airborne Division have died in Iraq.