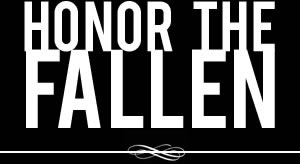 Honoring those who fought and died in Operation Enduring Freedom, Operation Iraqi Freedom and Operation New Dawn
Search Our Database
Army Spc. Dustin C. Fisher
Died May 24, 2005 Serving During Operation Iraqi Freedom
---
22, of Fort Smith, Ark.; assigned to the 1st Battalion, 76th Field Artillery, 4th Brigade Combat Team, 3rd Infantry Division, Fort Stewart, Ga.; killed May 24 when an improvised explosive device detonated near his Humvee in Baghdad. Also killed were Sgt. Charles A. Drier and Pfc. Jeffrey R. Wallace.
---
Van Buren soldier killed in Iraq
By Aaron Sadler
Southwest (Ark.) Times Record
A newly wed Van Buren soldier was killed in Iraq on Tuesday when a car bomb exploded near the vehicle he was driving, family members said.
Spc. Dustin Fisher's parents received word of his death from military officials Wednesday. Fisher, 22, married his wife, Alicia, just days before his deployment early this year.
"He was just really happy," said his mother, Brenda Fisher. "He was so happy to be married and have a wife."
The Department of Defense had not released information about Fisher's death late Wednesday. Family members said Fisher was one of the three soldiers killed when a bomb exploded next to their convoy.
His father, Waldo Fisher, said his son was part of a team escorting a high-ranking Iraqi official.
Waldo Fisher, a civics teacher at Darby Junior High School, is the president of the local chapter of Vietnam Veterans of America. Seasoned at helping others who grieve, he said he is unsure how he will cope.
"Right now, I'm not sure that anything I've done since my 35 years I've served in Vietnam is going to help me at all," he said.
Fisher was based at Fort Stewart, Ga. Brenda Fisher said her daughter-in-law, who is 19, had just moved into an on-base apartment for the couple.
The soldier met Alicia Fisher while stationed at Fort Stewart.
He was eager to return home for a two-week leave in late June, his mother said.
Fisher joined the Army two years ago. Waldo Fisher said his son thought the Army would help him "grow up."
Brenda Fisher said Fisher had plans to re-enlist in the Army or become a firefighter.
"He had his whole life planned and now it's no more to be," she said.
Waldo Fisher learned of his son's death from officers who came to Darby on Wednesday afternoon. He had been bothered all morning by radio news reports about the bombing.
"I had a real bad feeling in my stomach, but I put it aside until I went to my principal's office and saw the two military people," he said. "I knew what they were there for."
His mother called Fisher happy and fun, and Fisher's best friend, Justin Smith, said the soldier and his pink truck were the talk of the town.
Smith went to school, played sports and even shared a high school job with Fisher. They worked at the Great American Cookie Co. at Central Mall.
Smith said the 2001 Van Buren High School graduate used the oddly colored Chevrolet S-10 as a way to flirt with girls.
"He loved the truck and we always just referred to it as 'The Pinkmobile,' " Smith said. "It was funny. He'd always try to get the girls and say 'You want to come take a ride in my pink truck?'"
Fisher followed his father and his brother, Shane, into military service.
"He was proud to be a soldier," Brenda Fisher said.
Added Smith: "He just kind of came to a point in his life where he wanted to make something of himself. He decided to go to the Army."
His last visit to the area was at Christmas, when he brought his future wife to meet the family. He was ordered to deploy to Iraq days later.
Smith said an e-mail he received from his best friend last week indicated Fisher missed the United States and was excited to reunite with his new bride.
"He said things were going all right and he missed us," Smith said. "I remember the last thing he put on his e-mail was, 'I love ya, man.'"
Copyright © 2005 Stephens Media Group. Reprinted with permission.