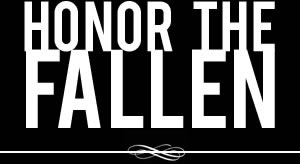 Honoring those who fought and died in Operation Enduring Freedom, Operation Iraqi Freedom and Operation New Dawn
Search Our Database
Army Spc. Eric L. Toth
Died March 30, 2005 Serving During Operation Iraqi Freedom
---
21, of Edmonton, Ky.; assigned to the 1st Battalion, 623rd Field Artillery Regiment, Kentucky Army National Guard, Tompkinsville, Ky.; killed March 30 when an improvised explosive device detonated near his Humvee while he was traveling a supply route in Iraq.
---
Guardsman killed, brother-in-law injured in Iraq
Associated Press
SULPHUR WELL, Ky. — A member of the Kentucky National Guard was killed in Iraq and his brother-in-law was injured while on a convoy, his mother said Thursday.
Brenda Paronto of Metcalfe County said she was notified by National Guard officials Wednesday evening that her son, Spc. Eric Toth, 21, was killed when his vehicle struck a land mine. Paronto said Toth was a leader of the convoy.
She said her son had been married for a little over two years.
Toth's brother-in-law, a Kentucky State police trooper, was injured in the same accident, Paronto told WDRB-TV in Louisville.
Ricky M. Brooks received second- and third-degree burns trying to help Toth after the accident, Paronto said. Kentucky State Police confirmed that Brooks was seriously burned in the incident.
Brooks, 25, of Metcalfe County, is at a hospital in Germany and will be moved to San Antonio, Texas, to receive treatment at a burn unit, state police said.
"It affects all of us greatly when one of our own is injured in the line of duty," Kentucky State Police Commissioner Mark Miller said in the statement.
Kentucky National Guard officials declined to comment, citing a policy of not releasing information on casualties until 24 hours after family members are notified.
Brooks graduated from the Kentucky State Police Academy in 2004 and was assigned to the Columbia post before going to Iraq. He is married with two children, and is one of 27 Kentucky State troopers on active military service, state police said.
Another Kentucky National Guard member killed in Iraq was buried this week near his hometown of Lebanon. Sgt. Jonathan A. Hughes, also 21, died March 19. Hughes was the third Kentucky National Guard member to die in the Iraq war. Sgt. Darrin K. Potter of Louisville was killed in 2003 and 1st Lt. Robert Henderson of Alvaton was killed in 2004.
About 1,160 Kentucky Guard soldiers are now deployed in Iraq — the largest contingent since the war began more than two years ago. On Monday, 170 soldiers from two other Kentucky Guard units were to ship out for eventual deployment to Iraq.