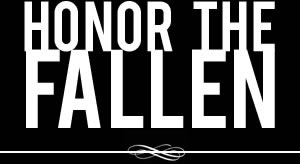 Honoring those who fought and died in Operation Enduring Freedom, Operation Iraqi Freedom and Operation New Dawn
Search Our Database
Army Spc. Eric R. Hull
Died August 18, 2003 Serving During Operation Iraqi Freedom
---
23, of Uniontown, Pa.; assigned to the 307th Military Police Company, U.S. Army Reserve, New Kensington, Pa.; killed when a military vehicle he was riding in hit an improvised explosive device Aug. 18 in Baghdad.
---
Family: Pa. soldier killed by land mine in Iraq
Associated Press
PITTSBURGH — An Army Reserve cook from western Pennsylvania was killed by a land mine while hauling supplies in Iraq, his mother said Aug. 19.
Spc. Eric R. Hull, 23, a married father of two young children from Uniontown, was a member of the 99th Regional Support Command's 307th Military Police Company out of New Kensington, said his mother, Deborah Hull.
Military personnel visited the home of Hull's mother and father Aug. 18, but did not provide many details of his death, family members said.
But a fellow reservist who was a passenger in the vehicle Eric Hull was driving at the time of the explosion said the two were returning to Baghdad with supplies Monday when the vehicle drove over the mine, Deborah Hull said.
A 1998 graduate from Uniontown Area High School, Eric Hull was married to Missy Hull, 24, for almost five years. The couple had two children — Mia Nicole, who will be 3 in September, and 1-year-old Dominic.
Workers recently completed work on the couple's new home and Deborah Hull said her son never got to see it.
"He always had a grin on his face. He was such a happy-go-lucky person. The only thing he wanted to do was be at home with his children and his wife; he loved her from the moment he laid eyes on her," Deborah Hull said.
Eric Hull worked at numerous restaurants in the Fayette County area and, most recently, he worked as a chef at Nemacolin Woodlands Resort and Spa.
Before he and other reservists were called to their mobilization site at Fort Dix, N.J., Eric Hull had graduated from the Westmoreland County Community College and was lining up a job to lead a school cafeteria kitchen, Deborah Hull said.
Her son played several defensive positions for his high school football team, as a child collected He-Man action figures and baseball cards, and was an Eagle Scout, Deborah Hull said.
Eric Hull's true talent, however, was in the kitchen. While his 19-year-old sister, Ashley, who is stationed in Germany with the Army, loved to help their father in his garage, Eric Hull liked to follow his mother, aunts and grandmother around in the kitchen. Sometimes, he would surprise his family with fresh-baked whole wheat bread, his mother said.
"He made the best Alfredo you'll ever taste," she said.
* * * * *
Funeral set for Uniontown soldier killed in Iraq
SMOCK, Pa. — Sgt. Eric R. Hull, 23, of Upper Middletown, was killed Aug. 18 when a truck in which he was riding was destroyed by an explosive device near Baghdad. He was a cook in the 307th Military Police Company, 519th Military Police Battalion.
Hull's funeral was set for 11 a.m. Aug. 27 at the Uppermiddletown United Methodist Church. The funeral will be preceded by an hour of visitation at the church. Interment will follow in LaFayette Memorial Park in Brier Hill.
Hull was a former chef at the Nemacolin Woodlands Resort and Spa in Farmington, and was a food service director for the Central Greene School District when he was called to active duty.
He is survived by his wife, Missy DeFabbo Hull, and two young children, Mia and Dominic.
A benefit fund was established for the children at National City Bank, in care of Missy Hull, Cherry Tree Plaza, 8 Matthew Drive, Uniontown, Pa. 15401.
— Associated Press