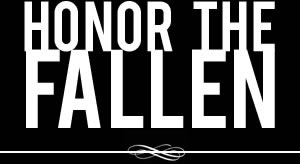 Honoring those who fought and died in Operation Enduring Freedom, Operation Iraqi Freedom and Operation New Dawn
Search Our Database
Army Spc. Eric T. Caldwell
Died January 7, 2007 Serving During Operation Iraqi Freedom
---
22, of Salisbury, Md.; assigned to the 2nd Battalion, 8th Cavalry Regiment, 1st Brigade, 1st Cavalry Division, Fort Hood, Texas; died Jan. 7 in Iraq of wounds sustained when his unit came in contact with enemy forces using small-arms fire.
* * * * *
Honor upheld at soldier's farewell
By Laren Hughes Hall
The (Salisbury, Md.) Daily Times
SALISBURY, Md. — As family and friends of a fallen soldier escorted his casket to a nearby hearse Monday, more than 60 men and women gathered on the grounds of St. Francis de Sales Catholic Church to wave American flags and pay their respects.
Army Spc. Eric T. Caldwell of Salisbury died earlier this month after his unit was fired on by enemy forces. The 22-year-old had been stationed near Baghdad and was one week away from returning home, officials said.
"He died doing what he believed in," his father, Brian A. Caldwell of Pennsylvania, said earlier this month.
Hearing that protesters could possibly disrupt the funeral proceedings and dwarf the soldier's sacrifice, the family invited the Patriot Guard Riders to show their support Monday. The group came together two years ago to support the families of fallen soldiers.
"We want the family to know they're not alone," said Clay Tarpley, captain of the Eastern Shore Patriot Guard Riders. "Their family is a lot bigger than they think it is."
The funeral was the fourth the group has been invited to since its inception, Tarpley said.
For nearly five hours, the men and women in attendance stood with bowed heads, waiting for the funeral procession to begin.
"We are not a protest group," said ride captain Bob Moyer. "We are here for the family — to honor and respect them. It's just the right thing to do."
The organization has more than 75,000 members nationwide with about 200 residing on the Lower Eastern Shore, Tarpley said. Some have served in the military, some are active duty and others have loved ones stationed overseas.
"There's so much going on in the news about the administration and policy that people forget about those on the ground who are serving this country," Tarpley said Monday. "We need to let them know we appreciate them."
Following the service, Caldwell's body was taken to Arlington National Cemetery for interment.
As pallbearers carried the casket from the sanctuary, Salisbury resident Chris Lewis saluted the man who served his country for more than two years.
"I came to pay my respects to a person who helped make it possible for me to live my life each day as I know it," the 33-year-old said Monday. "Being here lets the family know that people are here for them and that we respect what their son did."