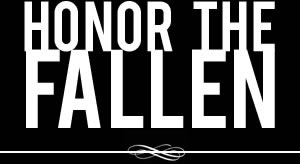 Honoring those who fought and died in Operation Enduring Freedom, Operation Iraqi Freedom and Operation New Dawn
Search Our Database
Army Spc. Erica P. Alecksen
Died July 8, 2012 Serving During Operation Enduring Freedom
---
21, of Eatonton, Ga.; assigned to 978th Military Police Company, 93rd Military Police Battalion, Fort Bliss, Texas; died July 8 in Maidan Shahr, Afghanistan, of wounds caused by an improvised explosive device. Also killed were Army Staff Sgt. Ricardo Seija, Army Spc. Clarence Williams III, Army Spc. Trevor B. Adkins, Army Spc. Alejandro J. Pardo and Army Spc. Cameron J. Stambaugh.
---
Funeral set for Ga. soldier hit by roadside bomb
By The Associated Press
EATONTON, Ga. — Funeral arrangements for a Georgia soldier killed July 8 when a roadside bomb exploded in Afghanistan have been finalized.
An official at Bernard's Funeral Home in Eatonton said the funeral for Army Spc. Erica Alecksen would be at 6:30 p.m. Wednesday at the First United Methodist Church in Eatonton.
The 21-year-old Alecksen was one of six U.S. soldiers killed when a roadside bomb hit an armored vehicle in eastern Afghanistan on July 8. She was a member of the 978th Military Police Brigade and was a 2009 graduate of Putnam County High School in Georgia.
Radio station WMAC reported that a makeshift memorial has been put up for Alecksen in front of the Putnam County Courthouse.
Alecksen was stationed at Fort Bliss in El Paso, Texas.
---
6 fallen MPs of Fort Bliss remembered
By Joe Gould
Staff writer

Of the Afghan children who would swarm Pfc. Cameron Stambaugh for candy, his favorite was a clever 4-year-old girl. From the turret of his vehicle, he put his eyes 100 feet away to show her where to be to catch the candy. She caught it, hid it in her backpack and ran so the boys could not steal it.

Later, Stambaugh slipped money to the girl's father, probably because he was raised to be generous in the Pentecostal church. He gave money to a struggling soldier on his team, and he once gave $1,000 to his brother for a motorcycle. He never expected anything in return.

"Our mother, she raised us up through the church," said Stambaugh's brother, Pvt. Jeffrey Stambaugh, a military policeman at Fort Hood, Texas. "She always taught us to put God first, other people second and us last."

Cameron Stambaugh, 20, was excited for an upcoming promotion to specialist, his brother said, and likely would have been made team leader.

He was one of six soldiers, all from the 978th Military Police Company, 93rd Military Police Battalion, of Fort Bliss, Texas, who were killed July 8 in a massive roadside blast in Maidan Shahr, the capital of Wardak province.

The blast occurred at 8 p.m. Afghanistan time. The improvised explosive device, reportedly estimated to contain more than 200 pounds of explosives, went off under their mine-resistant, ambush-protected vehicle. The Taliban have since taken credit for the attack, Stars and Stripes reported.

The soldiers' deaths marked one of the most violent days in Afghanistan in months and the deadliest for Fort Bliss since nine soldiers from the 507th Maintenance Company were killed in Iraq in 2003.

The soldiers killed July 8 were on their first deployments:

* Spc. Trevor Adkins, 21, of Spring Lake, N.C.

* Spc. Erica Alecksen, 21, of Eatonton, Ga.

* Spc. Alejandro "A.J." Pardo, 21, of Porterville, Calif.

* Staff Sgt. Ricardo "Ricky" Seija, 31, of Tampa, Fla.

* Spc. Cameron Stambaugh, 20, of Spring Grove, Pa.

* Spc. Clarence Williams III, 23, of Brooksville, Fla.

Cameron Stambaugh was promoted to specialist posthumously.

They fought together and died together. They helped each other and trusted each other.

"They rolled out on every mission together, and I'm sure they prayed together for safety," said Jeffrey Stambaugh. "They were pretty much like brothers. When you're down there, you're thinking you might die every single day. You hold on to what you've got, and they were very close."

There have been 23 MPs killed since the last memorial ceremony in September at Fort Leonard Wood, Mo., home of the Army Military Police School.

"When I think of the loss of six in one day, what I focus on is the individual sacrifice of each soldier," said Brig. Gen. Mark Inch, the school's commandant and regimental commander. "Each made a sacrifice, [and that] is what we recognize, not the aggregate."

Providing support for maneuver and mobility for troops who must move among the populace to conduct stability operations, MPs know they have a job that is important and dangerous.

"The soldiers at the school are with drill sergeants who have real-life experience," Inch said. "I don't think, to the soldiers, what they face is any surprise or mystery."

'Shot at every other day'

Just a short drive from Kabul, the city of Maidan Shahr was rife with violence and Taliban intimidation, according to press accounts. In recent months, girls had reportedly stopped attending a local high school. The Taliban were threatening shopkeepers to shut down local markets.

Like beat cops, the MP team would patrol the area. Their mission was to train and mentor local Afghan police who are themselves in peril. Ten local policemen were killed in a single roadside bomb attack in April.

Cameron Stambaugh told his father and his brother that he was being shot at every other day. A rocket-propelled grenade once flew past his vehicle, snapping off the rearview mirror, he told his brother.

"From Day One, it wasn't good at all where they were at," said Stambaugh's father, Mitchell Stambaugh, of Spring Grove, Pa. "There was one [roadside bomb] three weeks ago, and he watched a truck in the convoy in front of him explode."

Cameron Stambaugh's best friend and main Xbox buddy was Adkins, whom he met in MP school, but the entire team was tight, Jeffrey Stambaugh said, because it had to be.

"They have to trust their battle buddy," Jeffrey Stambaugh said. "Your team has to be looking 360 degrees, and you can't be looking in your buddy's sector. You have to trust him with your life — all six of them."

Frequent roadside bomb attacks destroyed vehicles or worse. In May, a close call with a bomb left a gash in Cameron Stambaugh's right forearm that required several stitches.

On June 27, a roadside bomb attack in Maidan Shahr killed two soldiers: 1st Lt. Stephen C. Prasnicki, 24, of the 173rd Airborne Brigade Combat Team, in Bamberg, Germany, and Sgt. James L. Skalberg Jr., 25, of the 3rd Brigade Combat Team, 1st Armored Division out of Fort Bliss, Texas.

Back home, Stambaugh's mother, Pamela Smith, of Hanover, Pa., had recurring dreams of Cameron in his uniform or coming home. To her, it was a warning he would die.

"I believe that God prepared me so that I would have peace, knowing he was going home with the Lord," she said.

After Mitchell Stambaugh heard six soldiers had been killed in eastern Afghanistan, he sent his son a Facebook message: "Please tell me you're okay buddy."
There was no answer, and when he arrived home from the third shift at the paper mill to find police cars in his driveway, he knew.

Spc. Trevor Adkins

In life, Trevor Adkins didn't want to be called a hero, but that is just how he will be known.

"People called him a hero," his stepfather, Hartzell Haines, told WTVD-TV in Raleigh-Durham. "He said, 'Dad, I'm no hero. I was just doing my job. It was my job. I was doing it so other people can live free.'"

Adkins, a graduate of Overhills High School in Spring Lake, N.C., joined the Army in 2010.

Carolyn Haines said her son Trevor died |living his dream.

"I was at peace knowing my baby was back home," she told WTVD-TV. "I guess I know where is — he is back home. He is an American hero even though he doesn't want to be called one, but he is and we in [this] country are free because of people like my son."

Spc. Erica Alecksen

Crisp, stoic and matter-of-fact, Erica Alecksen, was almost waiting to become an MP as a child.

"If there was something she didn't like, you never heard it from her," said Alecksen's grandfather, retired executive Harold Huggins. "If there was something she did like, she might say something but not dwell on it."

From a young age, Alecksen and her younger brother Charles were assigned duties at her father's repair shop where classic cars were restored from junk to their former glory.

Alecksen was smart but not college-bound, and there were few employment options in Eatonton, an hour north of Macon, Ga. She made a five-year commitment to the Army and planned to make it a career.

Inch, who spoke at Alecksen's funeral, said they told a story there about how she chose to be an MP. She asked a retired general at her church for career advice. One job he told her about involved protecting soldiers and their families.

"That's what I want to do," she said. "I want to protect people."

It turned out that the tough, dirty garage work made her mature and unflappable, perfectly prepared for the rigors of basic training. Toward the end of basic, her drill sergeant let her know how impressed he was.

Most girls, within the first couple of weeks and many times throughout this training, will cry, he told her. Yet she never did. Why?

"My father was a disciplinarian, and he was tough," she explained. "He'd make a good drill sergeant, so the way you treated me was the way I was accustomed."

Alecksen's family was devastated. Her brother Charles, a JROTC student, idolized her, Huggins said.

Alecksen's brother wrote in a Facebook message that although she cannot respond, he talks to her every day.

"I lost my brother in World War II, and I felt the same void," Huggins said. "I've never felt anything like that in my entire life, and that was in 1945. This was like déjà vu. You can cry, and you do cry, but it doesn't change anything."

Spc. Alejandro "A.J." Pardo

The Cubs are difficult team to love — even for Chicagoans. Nevertheless, Californian A.J. Pardo was a rabid fan.

It all stemmed from a two-week youth ministry trip to Chicago and the University of Notre Dame in Indiana, said Monsignor Scott Daugherty of St. Anne's Parish in Porterville, Calif. Pardo was one of only a few in the youth ministry to be invited.

Participants were taken to a Cubs game, and Pardo was hooked. He told people he planned to open a pizzeria in Chicago after he got out of the Army.

Pardo did not have a strong religious background when he became involved at St. Anne's seven years ago, Daugherty said. Yet he was active from the start.

"He emerged as a leader, he asked all the right questions," Daugherty said. "He really had a spirit of service about him. He wanted to be involved and go the extra mile."

Pardo embraced spirituality training and Scripture, making all the sacraments, confirmation and Holy Communion among them.

"He had what I'd call a very prayerful attitude," Daugherty said. "He was special that way, more than just a high school life."

Pardo joined the Army in 2009, soon after graduating from Granite Hills High School. His brother is also a soldier.

"He said, 'If we don't, who will?'" Daugherty said of Pardo.

At St. Anne's, parishioners departing for the armed forces receive a special blessing at Mass, and after Mass, everyone has the opportunity to place their hands on the person.

"That's what happened for A.J. before he left," Daugherty said. "A lot of people were aware of his deployment."

Staff Sgt. Ricardo Seija

"It was definitely thick because some of the things he would say, from the first phone call to the last phone call, [were] that things were getting worse and worse and worse," said one of Ricardo's older brothers, Eddie.

Ricardo Seija did not go into detail, but one of the last times they spoke, he started to tell his brother not to be mad at the Army if something happened to him.

"Before he could finish the sentence, I said, 'You better shut the eff up, man up and watch over your troops,'" said Eddie Seija. He wanted his brother to focus on surviving, not dying.

"I know he loved his comrades, so if I told him to watch his troops, it would ease his mind," Eddie Seija said.

Ricardo Seija was the squad leader.

He and his brothers were athletic in high school, all folkstyle wrestlers.

"We were the infamous Seija brothers," said Yunis Seija.

A competitive cross-country runner, Ricardo Seija baffled his fellow soldiers by running six-minute miles even though he smoked a pack of Newports a day.

He was a shy, well-mannered kid who wore thick-framed glasses, then got tough as a wrestler, winning medals and tournaments, his brothers said. He joined the Army in 1999 and came home from a posting to South Korea too huge for his brothers to beat him.

He was good-natured, his brothers said. The younger soldiers kidded him, calling him "gramps." He would let loose a low, goofy chuckle that everyone loved.
"Once you knew him and he knew you, you were opened up to his world — just his laugh, his jokes, his facial expressions," Eddie Seija said.

Eddie Seija told his brother to get out of the Army and be a bodyguard in Hollywood, but he would just laugh.

"I said, 'Dude, you should be working for Britney Spears or [Justin] Bieber,'" Eddie Seija said.

Seija's brothers said the soldiers in his unit might be angry and want revenge on the Taliban. All the Seijas want is for them to stay focused on their jobs.

"Anybody who loved him," Eddie Seija said, "be safe and come home."

Spc. Cameron Stambaugh

Jeffrey Stambaugh was born 11 months after Cameron, but they were inseparable ever after.

They hunted for deer and fished together in the Tuscarora Mountains, and they worked together at a McDonald's in Hanover through high school.

Cameron asked to be taken off the register to work the grill with his brother. From the back, they liked to crack up their co-workers or entertain them when they were down.

They loved their motorcycles. Cameron rode a Suzuki GSX-R750, and Jeffrey rode a Kawasaki Ninja 636.

Mitchell Stambaugh said the Suzuki went into his garage before his son left for Fort Bliss and was now outside, the center of a memorial where flowers have been piling up by the day.

Inspired by their grandfather's and stepfather's service in World War II and Desert Storm, respectively, the brothers made a pact to become military police and enter law enforcement afterward. They each signed up at 17 years old in deals with the Army to secure jobs as MPs.

Cameron, because he was first, told Jeffrey what to expect in MP school at Fort Leonard Wood and basic training before it, soothing his brother's nerves.

"The drill sergeants make it like it's hopeless, you're all alone and you can't do anything right," Jeffrey said. "He told me I just have to get through it and be mentally strong, that it's going to get better."

Their stepfather, Arnold Smith, said he prepared the brothers for the service. As military police, he told them, he was 100 percent sure they would go to Afghanistan and face real danger.

"Just to enlist, they were very brave, because I didn't pull any punches with them," Smith said. "They joined knowing that. They made a brave decision."

Spc. Clarence Williams III

The last time Abrill Edwards spoke to her older brother, Clarence Williams III, he shared with her how Afghanistan had reaffirmed his strong Christian faith, the Tampa Bay Times reported.

"He told me how precious he knew life was, just being around a bunch of killing," Edwards told the newspaper. "He told me he read his Bible every day and he knew he was covered by God. He wasn't worried."

Hours later, the family received the news that he had been killed.

Williams was an avid hog hunter and fisherman who was happiest in the woods or in the water, the Times reported. He played football at Hernando High School and sang in the choir at Ebenezer Baptist Church in Brooksville.

Their father, Clarence Williams Jr., is a corporal with the Florida Highway Patrol who served in the Army and is still in the Reserve.

Williams wanted to follow in his father's footsteps and experience some adventure beyond Brooksville, so he enlisted in 2009 for five years.

The family's strong faith, Edwards said, is helping them cope. They know he's watching them.

"He's home," Edwards told the newspaper, standing in her parents' front yard. "He's in heaven. That's better than this home."