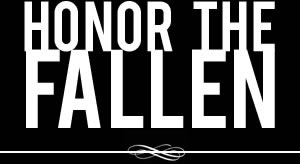 Honoring those who fought and died in Operation Enduring Freedom, Operation Iraqi Freedom and Operation New Dawn
Search Our Database
Army Spc. Gary L. Reese Jr.
Died August 14, 2005 Serving During Operation Iraqi Freedom
---
22, of Ashland City, Tenn.; assigned to the 3rd Squadron, 278th Armored Cavalry Regiment, Tennessee Army National Guard, McMinnville, Tenn.; died Aug. 14 in Tuz, Iraq, of injuries sustained Aug. 13 when his Humvee came under attack by enemy forces using rocket-propelled grenades and small-arms fire in Tuz, Iraq. Also killed were Staff Sgt. Asbury F. Hawn II and Sgt. Shannon D. Taylor.
---
Tenn. Guard soldier's life was "cut short", says his teacher
Associated Press
Gary L. Reese always found ways to have fun, even while bagging groceries.
"There were certain customers who would come every week. He'd mess with them and hide their carts, as a joke," said Sam Waldron, who worked with him in high school. "He was kind of a prankster, but always in a good way. He could make a bad situation better."
Reese, 22, of Ashland City, Tenn., died Aug. 14 from wounds sustained the previous day in Tuz. He was based in McMinnville,
Tenn. Reese was an only child who joined the National Guard about a month after graduating high school in 2001.
"He came out of nowhere with it and wanted to join. I think it was a good thing for him. I think it helped him to grow and blossom
into a fine young man," said his father, Gary.
Retired 1st Sgt. Charles Douglas said Reese turned out to be one of the best recruits, "young and full of vinegar."
He is also survived by his mother, Cathy. "He lived life to the fullest while he was here," said his Spanish teacher, Jean Hill. "I just think he had an unlimited future, and it saddens me that it was cut short."
---
Bridge named for soldier killed in Iraq
The Associated Press
ASHLAND CITY, Tenn. — A bridge spanning Sycamore Creek near Ashland City has been named after a soldier in the Tennessee Army National Guard who died in Iraq in 2005.
The Sgt. Gary L. Reese Jr. Memorial Bridge was unveiled on Saturday at a ceremony attended by State Rep. Phillip Johnson, Cheatham County Mayor Bill Orange and Reese's parents.
Patriot Guard riders from around central Tennessee raised flags in Reese's honor.
Reese, 22, of Ashland City, was a member of 3rd Squadron, 278th Regimental Combat Team. He died when his patrol was hit by hostile fire near Forward Operating Base Bernstein in northeastern Iraq.
Reese was a 2001 graduate of Cheatham County Central High School and joined the Guard about a month after graduating.